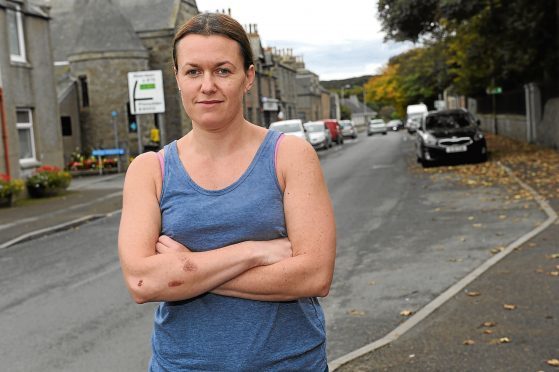 A woman who was hit by a car on a North-east road has called for a pedestrian crossing to be installed.
Taryn Young was struck by a vehicle on Main Street, Newburgh, leaving her needing six staples for a head wound.
The 33-year-old has called for a crossing to be put in place after she was hit last Thursday morning on the stretch beside the Udny Arms and was rushed to hospital.
She said: "I dropped my little one at her childminder and on the way to my flat across the road, to get my car to head to work, I was hit by a jeep.
"I had been watching the cars to see when it was safe to cross.
"The 4×4 hit me and the next thing I knew I was on the pavement with injuries and my head was bleeding from where it had split from the impact.
"Doctors said I was extremely lucky as, being hit like I was, my injuries should have been a lot worse. I was lucky enough to come away with six staples in my head, road rash up the right side of my body and back, bruising all over and some sprained ligaments."
After being released from hospital on Friday night, Taryn is looking for a crossing to be installed to save anyone else from being hurt.
She added: "It could have quite as easily been a child who was hit and the road is bad on Main Street. It is really narrow.
"I would like to see a crossing installed, whether it is a zebra crossing or pelican crossing. I'd also like to see the speed limit lowered in the area."
Cllr Isobel Davidson who represents the ward said: "The call for a lowered speed limit comes primarily from another member of the community who has a petition ready to submit to the council.
"There is a significant road safety issue in Newburgh as part of Main Street is normally very congested.
"No off-road parking is available in the village and a number of residents have no parking facilities at their properties.
"Some time ago I asked the roads service to look at the possibility of having crossings on Main Street and School Road and received a holding reply. I have now asked for the need for signalled crossings in Newburgh to be fully considered."
A spokeswoman for Aberdeenshire Council said: "The Ellon Local Roads Team will carry out a road survey after the October holidays.
"This involves recording the number of vehicles using – and pedestrians crossing – the road.
This is then analysed and depending upon the results will point us in the direction of what remedial actions are required, if any.
"With the Balmedie to Tipperty dual carriageway to open next year, this will dramatically change the routes drivers take into Aberdeen, and we expect to see a reduction in traffic, especially at peak times."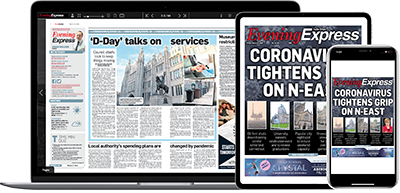 Help support quality local journalism … become a digital subscriber to the Evening Express
For as little as £5.99 a month you can access all of our content, including Premium articles.
Subscribe