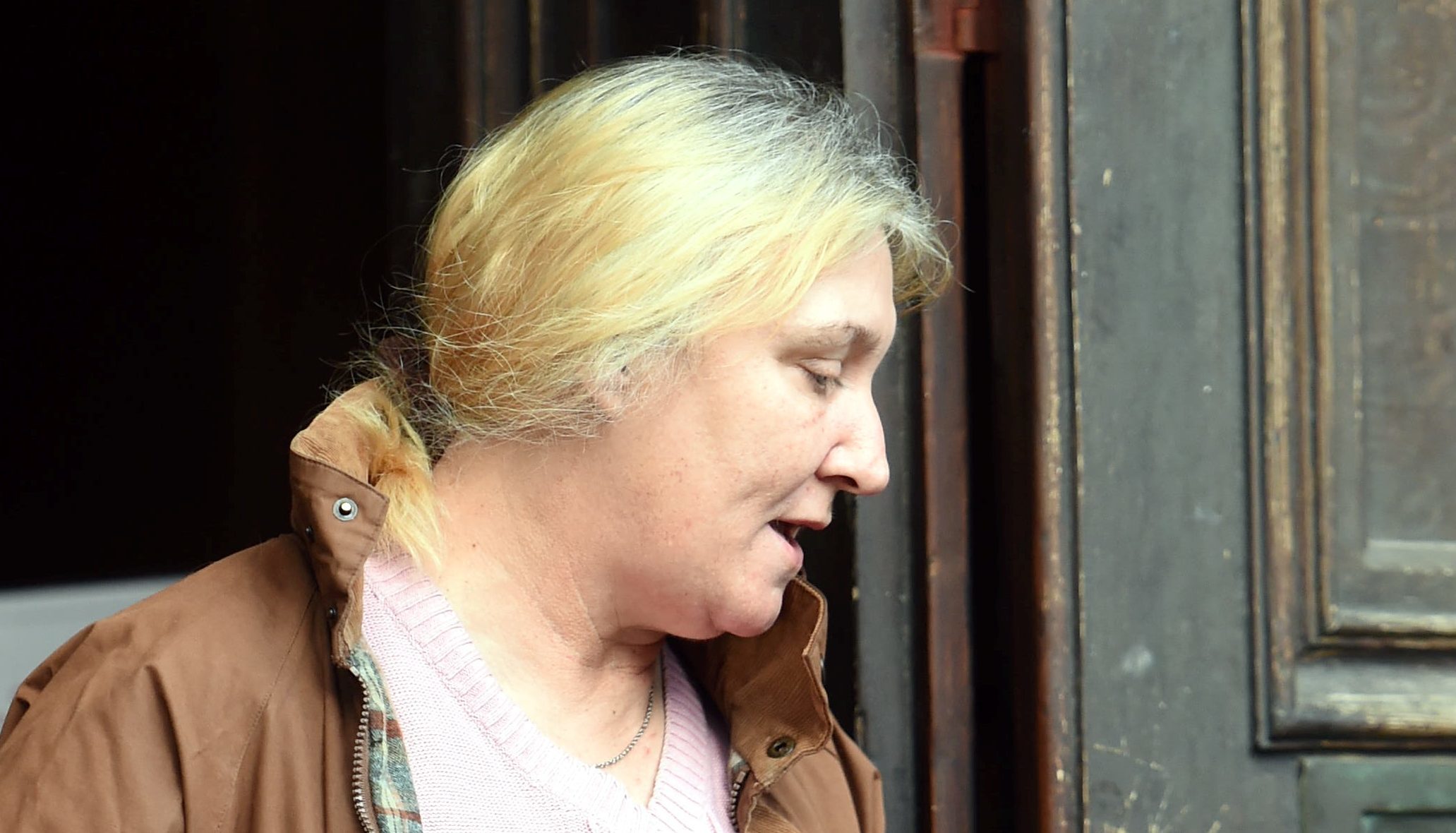 A woman has been banned from owning or keeping animals for 10 years after she admitted neglecting her two dogs.
Agnes McPhee, 49, appeared at Aberdeen Sheriff Court for sentencing after previously admitting causing unnecessary suffering by failing to provide Staffordshire bull terrier Kai and rottweiler Bruno with adequate nutrition, which resulted in them losing weight.
She was handed a disqualification order prohibiting her from owning or keeping animals for a 10-year period by Sheriff Colin Dunipace.
The court previously heard Kai had been left so hungry he was "scavenging" for food.
McPhee also failed to seek treatment for their medical ailments which included skin conditions and pressure sores.
She also exposed Bruno to urine and excrement, failed to provide an adequate resting area and confined him to a vehicle.
The offences took place between January 4 and May 4 last year at West Tullos Industrial Estate.
Bruno was later put to sleep as it was felt unfair to subject him to treatment due to a liver condition he had, which was not thought to be related to his living conditions.
When the offences came to light Kai was described as being in a "poor condition" and was around 5kg under- weight.
The court heard there had been reports of the dog "scavenging from a bin" and Kai "ravenously ate" anything offered to him by the vet. It was believed he had been underfed for up to six weeks.
Kai, who was given antibiotic treatment, also had a number of skin lesions.
Bruno was seen to be "emaciated" and was thought to be up to 10kg underweight.
The dogs were taken to a SSPCA rehoming centre, which was when it was decided Bruno would be put to sleep.
Speaking on behalf on McPhee at her last appearance, defence agent Charles Benzies said his client had suffered "extreme trauma" in her life.
He also said: "At the time this occurred she should not have been looking after dogs."
McPhee, of Brimmondside, Bucksburn, Aberdeen, was also fined a total of £500 on top of the disqualification order.