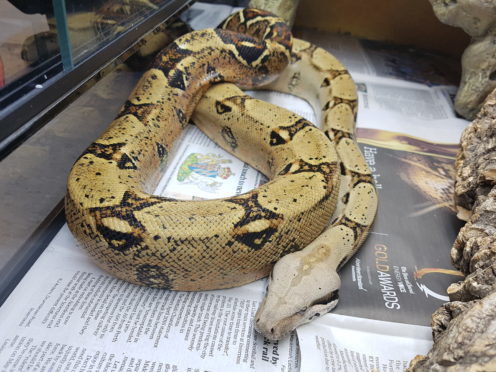 An 18-year-old woman has been charged with animal cruelty after a pet snake died in a Aberdeen street.
Video footage of the boa constrictor surfaced online appearing to show it being thrown around.
The animal had escaped from its home on Marischal Court on Tuesday night. Owner Robert Norman discovered his pet, named Esmerelda, had vanished when he returned to his flat.
And he was devastated to find out his snake had died yesterday despite attempts to treat it.
Video footage surfaced showing a woman appearing to throw the animal across a road, with the creature filmed lying awkwardly on a pavement afterwards.
The animal was later handed into police before being taken to the Scottish SPCA rescue centre in Drumoak.
The Scottish SPCA is now investigating the incident.
Mr Norman, who lives in the city centre, assumed the three-year-old snake slithered his way through his open bedroom window onto the street below.
He said: "I'd been out for a walk on Tuesday evening, and came back to find Esmerelda wasn't in her cage. I searched my house from top to bottom and couldn't find her.
"During the night I heard people shouting, but had no idea it was about my snake."
Keith Marley, co-founder of The New Arc animal rescue centre, near Ellon, said after viewing the video: "I am absolutely horrified by this – it's difficult to even watch."
Police have said a 18-year-old woman has been charged in relation to the incident after becoming aware of a video circulating on social media appearing to show the snake being abused.
She will be reported to the Procurator Fiscal and is set to appear at court at a later date.
Sergeant Jonathan Spence said: "Inquiries were carried out involving police and the Scottish SPCA and we are grateful to members of the public who have assisted."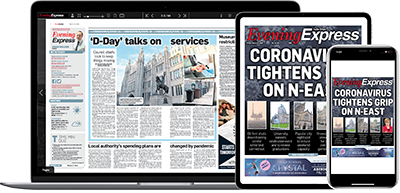 Help support quality local journalism … become a digital subscriber to the Evening Express
For as little as £5.99 a month you can access all of our content, including Premium articles.
Subscribe