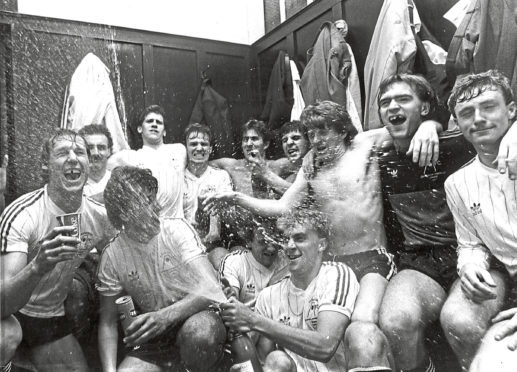 Former Aberdeen captain Willie Miller has paid tribute to friend and fellow Gothenburg Great Neale Cooper who "lit up a room" when he entered it.
Former Dons midfielder Neale passed away in hospital yesterday at the age of 54 surrounded by family.
Willie, 63, captained him during the club's 80s glory years when the Dons dominated European and domestic football.
The loss of former team-mate Neale, who was just 19 when he lifted the European Cup Winners' Cup with Aberdeen, has left the Gothenburg Greats devastated and grieving.
For Willie, his friend was a Northern Light that shone bright.
Miller said: "When Neale came into a room the room lit up. He had such a thirst for life and a thirst for fun.
"He lit up the dressing room, the playing field and wherever he went.And we won't have that anymore. All the Gothenburg players are devastated.
"We are all grieving. There are a lot of people who are heartbroken.
"We had a bond in that Gothenburg side and everyone of them is devastated.
"Neale was a good friend, team mate and a huge character who will be sorely missed.
"Characters don't come any bigger than Neale and that was infectious.
"At this moment I am feeling for his family who will be devastated at the loss."
The Gothenburg Greats side that defeated Real Madrid 2-1 to lift the European Cup Winners' Cup in 1983 reunited in the Granite City earlier this month to mark the 35th anniversary of the cup win.
Neale and the majority of the squad relived that glorious night in Sweden.
"I only have happy memories of Neale," said Willie.
"I don't have any sad memories of him at all, other than today."
Neale suffered a heart attack last June and underwent surgery to have stents fitted.
He made a full recovery.
Willie said: "He was over his heart scare and to get this news so quickly on the back of that is devastating."
Pittodrie legend Neale was found collapsed at a block of flats in the Ferguson Court area of Bucksburn at around 1.45am on Sunday. He was taken to Aberdeen Royal Infirmary in a critical condition where he sadly later died.
Dons great Joe Harper was also heartbroken at the loss of a close friend who he regarded as a son.
Neale was breaking through the youth ranks at Pittodrie when Joe was the club's top striker.
He took the youngster under his wing and they remained close.
He said: "I'm absolutely devastated.
"He was a pal, he was a son, he was everything to me. He was only a kid when I first knew him, but he became one of my best friends.
"I just can't believe this has happened. He was such a happy-go-lucky bloke – he was so well liked."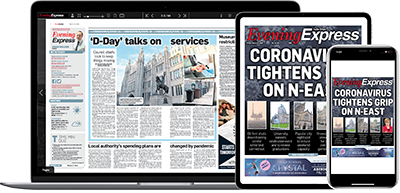 Help support quality local journalism … become a digital subscriber to the Evening Express
For as little as £5.99 a month you can access all of our content, including Premium articles.
Subscribe