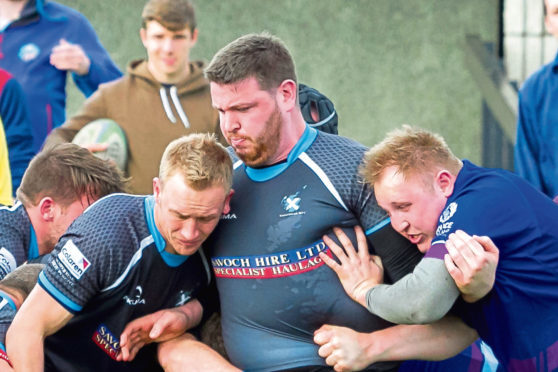 The wife of a man who almost died after his heart stopped for seven minutes has raised more than £2,500 for a new defibrillator to "save another life".
Dad-of-two Chris Arnott was taking part in a rugby training session earlier this month when he suddenly collapsed and suffered a cardiac arrest on the pitch.
The 33-year-old, who is still recovering in hospital, was helped by his quick-thinking teammates who performed CPR and used a nearby defibrillator to get his heart started again – saving his life.
Chris's wife Dawn and Fraserburgh Rugby Club are both fundraising to buy new defibrillators, with Dawn's Just Giving page already raising more than £2,500.
Dawn, 30, said: "Myself and Chris have been overwhelmed by all the support we have been shown and it's hit home that these (defibrillators) do save lives but until you hear about it on your own doorstep you don't appreciate how much they matter.
"We just want to give back a bit to the community and if we can save another life from it and a family going through a heartbreak then it's worth it.
"We have been so lucky and it could have been a totally different story."
Team-mates bring north-east man back to life after heart stops for SEVEN minutes on rugby pitch
The rugby club is also fundraising for a defibrillator and has asked local sporting clubs if they would chip in to get one to be kept at James Ramsay Park – where the incident happened.
---
---
In a statement the club said said: "It's crucial that the public has more knowledge of the whereabouts of these life-saving pieces of kit are.
"If the Fraserburgh Fitness Centre did not have a defibrillator at their premises the situation could certainly have ended up fatal."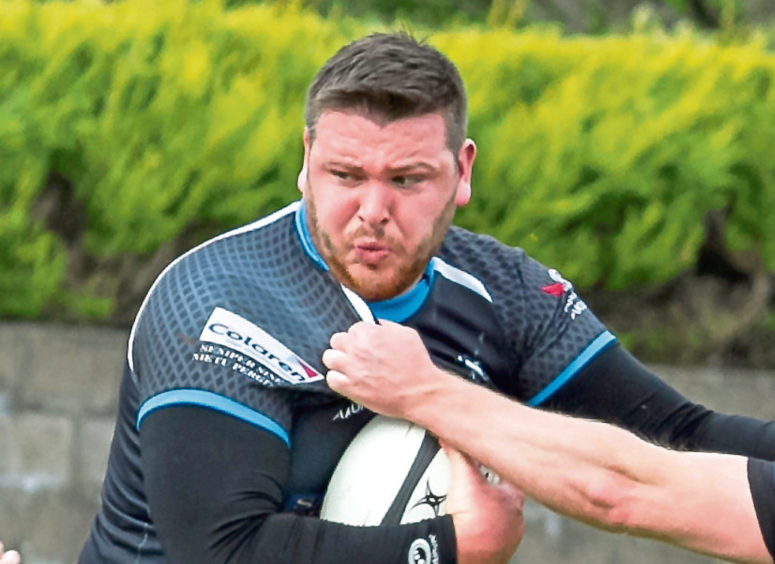 Scottish Rugby have invited Chris and Dawn, along with their two children, Dexter, 6, and Summer, 5, and Chris's team-mates to the Scotland v Argentina match at Murrayfield on November 24, after hearing of their "true and selfless teamwork".
A spokesman for Scottish Rugby said: "We were inspired to read the story in the Evening Express of true and selfless teamwork from the players at Fraserburgh RFC – Colin Cooper, Andy Kewley, Robbie Macmillan and Jordan Tijou – as they fought to save the life of their team-mate Chris Arnott.
"It speaks volumes for all at the club that they are seeking to use the bravery and composure of Chris's team-mates to benefit other families and communities throughout Scotland by supporting fundraising for more defibrillators.
"Scottish Rugby is delighted to learn that Chris is recovering well in hospital and we will be honoured to host Chris, his wife and children and his four team-mates at the Scotland v Argentina match at BT Murrayfield in November."
Speaking from his hospital bed, Chris, who lives in Rosehearty, said: "I am so incredibly humbled by the support my family and I have been shown. The generosity of the local community has been phenomenal.
"The Just Giving Page reached its target for one defibrillator in under 24 hours.
"My hope is that we can turn this potentially tragic situation into something positive and save another life in the future."