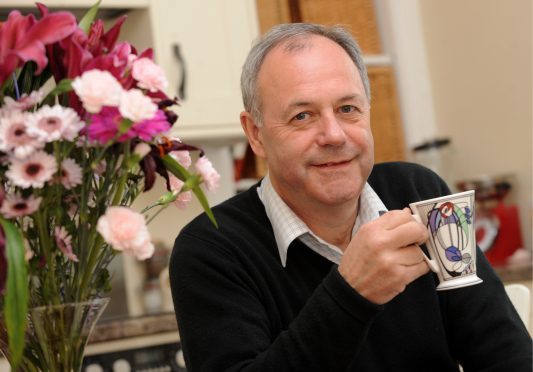 The widow of a former Aberdeen MP who passed away said she is overwhelmed at the tributes people have paid to her "wonderful husband".
Dame Joan Ruddock spoke to the Evening Express after hundreds of wellwishers – including the Prime Minister – honoured the memory of ex-Aberdeen North MP Frank Doran, who died on Tuesday.
Mr Doran represented the city at Westminster for two separate terms before standing down in 2015.
He was widely recognised as a tireless campaigner for safety in the oil and gas industry.
Among those who have paid tribute are First Minister Nicola Sturgeon, former Prime Minister Gordon Brown and current Aberdeen North MP Kirsty Blackman.
Dame Joan, 73, who is herself a former MP, said: "Frank was a very modest man and I think, if he had seen the number of tributes that had been paid in the last couple of days, he would be astonished at the outpouring of love and affection I have received about him.
"He was such a special person and a wonderful husband."
Mr Doran was first elected in 1987 and supported the survivors and bereaved families of the Piper Alpha oil rig disaster in 1988, which claimed the lives of 167 men.
Dame Joan said: "I don't think he ever missed an anniversary of the disaster and he worked tirelessly for the families.
"He believed in representing his constituents and would always make the 1,000-mile round trip from Westminster to attend weekly surgeries in Aberdeen."
Theresa May paid her own tribute yesterday. During Prime Minister's Questions in the House of Commons, Labour leader Jeremy Corbyn said: "I hope the whole House will join me in paying tributes to two former Labour colleagues, who sadly passed away this week – Candy Atherton, the former MP for Camborne (in Cornwall) and Frank Doran, the former MP for Aberdeen North.
"Both did enormous good work at opposite ends of the UK to diligently represent their communities and constituencies."
In response, Mrs May said: "Can I also join Jeremy Corbyn in paying tribute to both Frank Doran and Candy Atherton?
"Frank Doran was first elected in 1987.
"He served two separate terms as an MP for Aberdeen, chaired the administration committee for five years and was a tireless campaigner for safety in the oil and gas industry.
"I am sure everybody will recall the commitment with which he served this House."
Away from Westminster, London Mayor Sadiq Khan said: "I'm very sad to hear my former colleague in Parliament Frank Doran has passed away.
"My thoughts are with his wife Dame Joan Ruddock and their family."
Mr Doran's funeral is set to take place in Edinburgh. A date is yet to be fixed.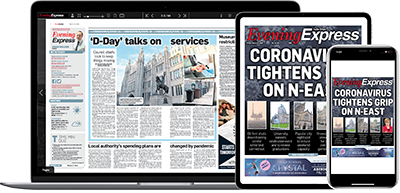 Help support quality local journalism … become a digital subscriber to the Evening Express
For as little as £5.99 a month you can access all of our content, including Premium articles.
Subscribe