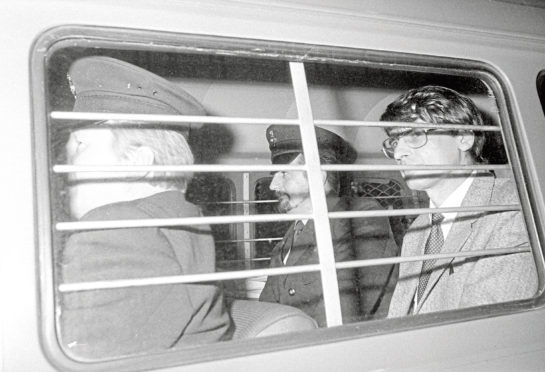 Dennis Nilsen was born in Fraserburgh on November 23, 1945
After leaving school aged 16, Dennis Nilsen joined the Army, training in Aldershot.
Over the next 11 years, he had postings in Germany, Norway and Yemen and his role was that of cook.
He then joined the police and moved to London in 1973 as a probationary PC.
Nilsen then got a job as a security guard and, in 1974, at a Job Centre.
After work he would go to bars to seek out his victims.
In February 1980 Nilsen met Kenneth Ockenden, a 23-year-old Canadian visiting relatives in England.
As the pair were listening to music at Nilsen's flat, he strangled Ockenden to death with a pair of headphones.
Later Nilsen said that, after Mr Ockenden died, he sat and poured himself a glass of rum and continued listening to music alone.
In May 1980 Nilsen struck again, strangling and then drowning 16-year-old Martyn Duffey, who had agreed to go back to his flat.
He knew what he was doing. He knew it was wrong. He chose to do these evil things anyway
There was to be another murder in August 1980 when 26-year-old father-of-one William Sutherland met Nilsen in a pub and went back to his flat.
He was strangled to death.
Nilsen confessed to killing another seven people over the next 13 months, but none of the bodies could be identified, hindering the ability to prosecute.
In September 1981 Malcolm Barlow, 23, became ill and Nilsen ensured he was seen by a doctor. To thank Nilsen for his help, Mr Barlow went round to his house – and was murdered.
Nilsen had to store Mr Barlow's body in a cupboard as the bodies of those he had previously killed had filled up the floorboards.
Soon after, Nilsen moved to another home, also in North London.
And in March 1982, Nilsen killed again. He invited John Howlett, 23, back to the property and Mr Howlett fell asleep – waking up to find Nilsen strangling him.
Nilsen then drowned Mr Howlett and put some of his body parts out for rubbish collection.
His final killing came in January 1983 and his victim was Stephen Sinclair, 20.
Mr Sinclair, who was homeless, was comforted by Nilsen, who bought him a hamburger on Oxford Street.
After being invited to Nilsen's flat, Mr Sinclair was strangled with a ligature. In prison, Nilsen once told an interviewer he enjoyed caring for the bodies of his victims, dressing them and placing them in rooms in his house.
Reacting to news of Nilsen's death, Dr Elizabeth Yardley, professor of criminology at Birmingham University, told the Evening Express: "Dennis Nilsen would be most pleased many people are talking about him today.
"He was a cold and calculating man who consciously decided to harm and kill other people.
"He knew what he was doing. He knew it was wrong. He chose to do these evil things anyway.
"However, the shameful legacy of his killings is as relevant today as it was in the 1980s.
"Homophobia created the conditions in which gay men became targets for Nilsen in the 1970s and 1980s."
Dr Yardley, who has previously written about Nilsen's killings, added: "Gay men are one of the groups most commonly targeted by serial killers in Britain.
"Why? I would argue that, despite the fact homosexuality was decriminalised in 1967, society and its institutions continue to make discriminatory judgements and assumptions about gay men.
"Their lives continue to be seen as less valuable and their victimhood less legitimate than others. That isn't good enough."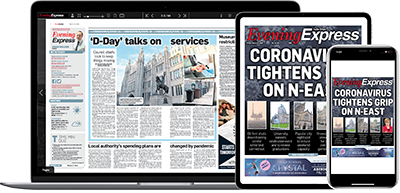 Help support quality local journalism … become a digital subscriber to the Evening Express
For as little as £5.99 a month you can access all of our content, including Premium articles.
Subscribe