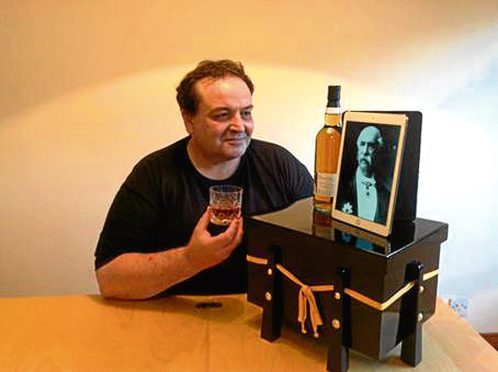 A university figure has challenged the whisky industry with an innovative concept to honour a North-east historical figure.
Jim Millar, a visiting lecturer at Aberdeen's Robert Gordon University, has bottled a new fusion of Scotch and Indian whisky.
Fusion Whisky has created the blend to celebrate the historic ties between India and Scotland, and honour Victor Bruce, the 9th Earl of Elgin and 13th Earl of Kincardine, who helped modernise India's railways and link the cities
It follows on from The Glover series of whiskies, which were a pioneering blend of Scotch and rare Japanese whisky from the legendary Hanyu distillery.
Director of Fusion Whisky Mr Millar, who drove the Glover concept, said: "The Glover whisky pioneered the concept of using blends of world whisky to celebrate the great internationalism of Scots and the positive historic ties between Scotland and so many countries around the globe."
Fusion Whisky said one of its core aims was to celebrate the lives of Scots who made a positive impact in other countries.