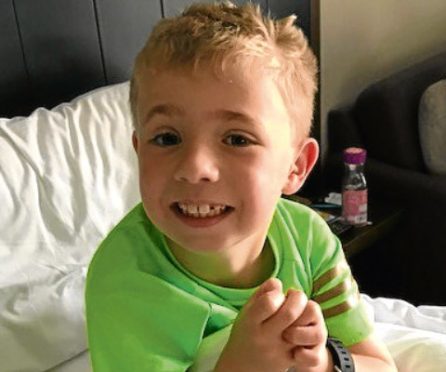 A North-east youngster born with a rare heart defect has been selected for a place on a dream holiday by a national charity.
Eight-year-old Alex Crichton, from Westhill, won a place on Cauldwell Children's annual Destination Dreams holiday to Disney World in Florida, next year.
Alex was born with Truncus Arteriosus, a rare congenital heart defect that led to him undergoing major surgery at two weeks old, to insert a donated heart valve.
The holiday programme was created in 2007 to give 25 children with life limiting conditions a once-in-a-lifetime experience.
And now the charity has launched its Life Changing Christmas project in order to raise cash to cover the costs of taking the youngsters on holiday – on average £12,000 is needed for each family.
Having initially made good progress, the valve in Alex's heart deteriorated when he was just 17 months old, requiring further surgery to replace the valve.
After receiving surgery in 2010, Alex suffered numerous seizures which were found to be strokes, following a CT scan which showed a lot of damage to his brain.
Due to his brain injury, he still suffers from memory loss, fatigue, doesn't have the full use of his left arm and has difficulty walking due to his right leg being shorter than his left.
His mum Julie said: "Everything Alex does amazes me. I'm lucky as in a sense I've taught him to walk twice. Watching him take his first steps after being told that he may not walk again was priceless. Alex is the most determined boy I think I know."
She added: "Alex watches YouTube videos of children at Disney World and wishes it could be him. I'm so proud that he's reaching all his milestones and I love making new memories with him.
"Destination Dreams is going to be the trip of a lifetime for Alex, Natalie and me. It's going to be amazing to have a week of fun where Alex can take a break from hospital appointments and experience being like any little boy, doing normal fun things."
The charity takes a team of paediatric doctors and nurses on the trip to give the children medical support.
They also take more than 40 volunteers to assist families around the theme parks.
Julie said: "When we applied, we never thought that we'd get picked, so it was such an amazing surprise. We're ecstatic – I didn't tell him that we'd won at first because it's a long time for an eight-year-old to wait before a holiday.
"Caudwell Children is an amazing charity that does so much good for children."
Julie added that Alex couldn't be more excited for his once-in-a-lifetime trip.
She said: "We've never been to Disneyworld and he cannot wait. I think he's most excited to get to see the crocodiles and other animals at the Animal Kingdom theme park."
To donate money to Caudwell Children's appeal for Alex, visit: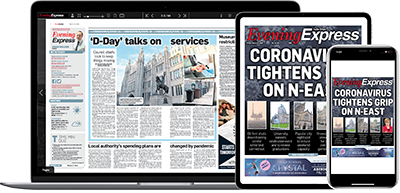 Help support quality local journalism … become a digital subscriber to the Evening Express
For as little as £5.99 a month you can access all of our content, including Premium articles.
Subscribe