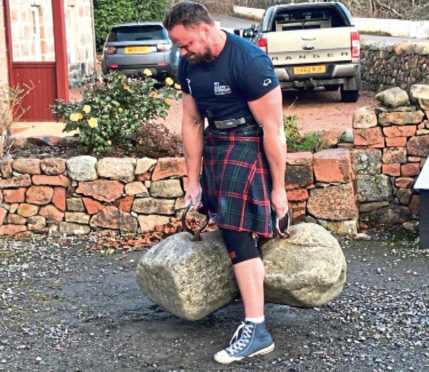 A man has become the 92nd in the world to lift the famous north-east Dinnie Stones – and raised more than £3,000 for charity in the process.
Sebastian Hurst, 31, completed his long-standing ambition to lift the stones, based in Potarch, on Friday.
Combined they 332.49kg. The small stone weighs 144.47kg and the larger stone weighs 188.02kg.
He took on the challenge alongside five other men – Bob Parfitt, Richard Ingram, Gary Stevenson, Michael Fraser and Keith Craigmile.
Sebastian, a chartered financial planner, decided to raise money in aid of the My Name'5 Doddie foundation as part of his challenge.
The charity, which raises funds to help research for motor neurone disease, was founded by Scottish rugby legend Doddie Weir.
Doddie announced in 2017 that he was living with MND and Sebastian, who lives in London, has so far raised £3,084.23 for the foundation.
He said: "I went up with my partner Rosie who is from Balmedie. I have always been sporty and I've played a lot of rugby.
"I heard how heavy the stones were and how difficult they were to lift and I became a bit obsessed with doing it.
"Since I knew it would be a real challenge, I wanted to try and raise money as well. I was the only one fundraising out of the six of us that took on the challenge.
"I think it's the most money that's ever been raised for the stones. I'm really proud of it."
---
---
Sebastian said the fundraising gave him an added drive.
He said: "I was really worried about letting people down.
"I almost fainted after lifting them and my hands were in pieces. The whole thing was a bit of a blur."
Sebastian also got engaged after he proposed to his girlfriend, Rosie Poole, during his visit to the north-east.
He said: "I had a lot to be nervous for all week.
"But it was fantastic. We went up to a remote part of the Highlands and that's where I proposed. The whole experience was fantastic.
"I really couldn't have asked for more and to raise so much money is brilliant."
To donate to Sebastian's fundraiser visit bit.ly/2BgPX3F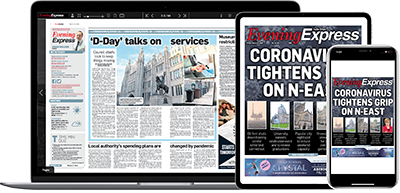 Help support quality local journalism … become a digital subscriber to the Evening Express
For as little as £5.99 a month you can access all of our content, including Premium articles.
Subscribe