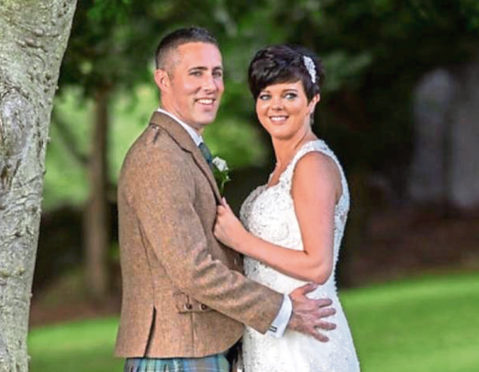 For any bride, looking her very best on her big day is a given.
Most, though, are afforded the luxury of having a few years to make plans and get in shape for their big day.
But, what happens when you have a baby four months ahead of your big day … and the wedding dress was bought pre-baby? There's bound to be a fair bit of pressure.
Cue Carly Manson who recently wed Barry McLean.
Carly, 29, currently on maternity leave from her job, said: "Having a baby was always part of our plan.
"When I had our daughter, Zoey, Barry gifted me a 10-week block with a personal trainer to help me get back in to shape ahead of the wedding."
Not in the least bit fazed by the pressures of motherhood and fitting in to her stunning dress, Carly took it all in her stride ahead of her big day and her gorgeous wedding pictures speak volumes.
The newlyweds first caught each other's eye in the corridors of John Wood House where they both work in March 2013.
And by all accounts, according to Carly, it was almost impossible for her not to fall head over heels in love with Barry.
So she did what any forward-thinking girl would do… messaged him!
"He was just my type," she laughed.
"Tall, dark with nice teeth."
Fortunately for Carly, designer Barry, 37, felt exactly the same way and only a few weeks later they went on their very first date to Frankie & Benny's.
"I knew within a short time Barry was the one for me," added Carly.
"He is honest, caring and puts others first."
Barry's levelheadedness is also something Carly appreciates.
"I get five steps ahead of myself, so Barry is great for getting me to see the whole picture, rather than just what I want to see."
After dating for a year, Carly and Barry enjoyed their first holiday to Turkey in 2014.
The following year, Carly moved in to Barry's flat.
And the proposal was only a little off in the distance.
"We went to Edinburgh for the weekend to visit the Christmas market and also to celebrate my 27th birthday," said Carly, who stays in Chapleton.
"Unbeknown to me, Barry had the ring in his pocket all weekend."
Poor Barry, try as he might, he just could not seem to find the right spot or opportunity to propose to his beloved.
And so it was, after a steak dinner on their final night, he proposed.
"He didn't get on bended knee, but it still felt great to me," said Carly.
"I loved the diamond ring he picked for me and all I wanted to do was call my mum and twin sister to share our news."
On what turned out to be one of the hottest days of last year, Friday August 3, with their gorgeous daughter Zoey, by their side they wed on the banks of the River Dee at Maryculter House Hotel surrounded by all their family and friends.
Stunning Carly had her make-up applied by local make-up artist Tracey Cepeda.
"I felt absolutely amazing on the day," said Mrs McLean.
"Like every other girl, I too had dreamed of my wedding day growing up, and I can honestly say it was the best, ever."
So what advice does Carly have to share with other brides?
"Enjoy it and remember to take a step back. "It's your big day, so make sure you have the day you always wanted."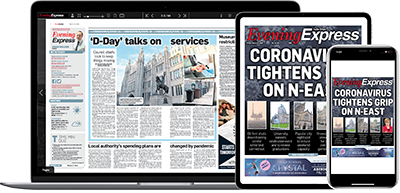 Help support quality local journalism … become a digital subscriber to the Evening Express
For as little as £5.99 a month you can access all of our content, including Premium articles.
Subscribe