There is no denying a man in a uniform is a sight to behold… but Fiona Robertson fell head over heels in love with Ross Forbes way before he even became a Royal Marine.
The gorgeous couple, who live in Stonehaven, have known each other since their early school years, having both attended Arduthie Primary School.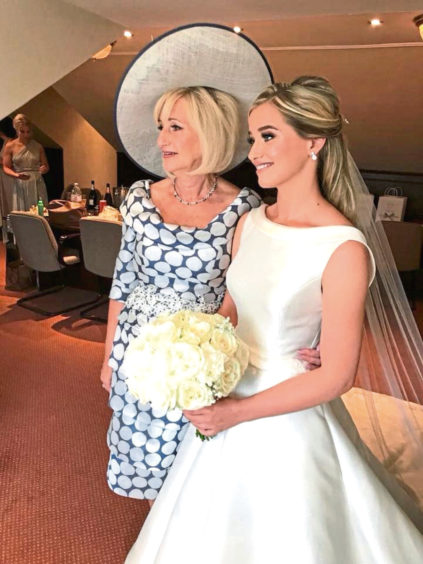 And the key to their enduring love is not rocket science either, according to Fiona, who says it's quite simple.
Fiona, 25, a paediatric nurse in the school nursing team at NHS Grampian, said: "Ross is my best friend. He smiles all the time and keeps everyone going."
Although Fiona concedes she did not view Ross in any romantic way in primary school, there was a moment, albeit a very brief one, in secondary school.
"We always seemed to like each other but at different times," laughed Mrs Forbes.
"We were always friends so were both perhaps a little wary, purely because we didn't want to lose the friendship we had."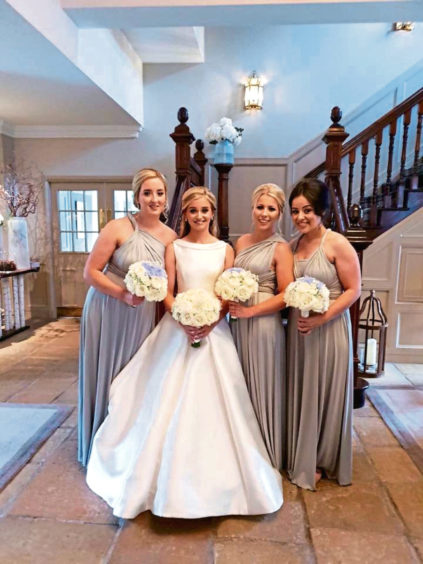 Fiona and Ross exchanged their first kiss on Fiona's doorstep in 2010 when they were both 17.
"We have grown up together," added Fiona.
"We have seen each other through school, university, learning to drive and had lots of milestones together."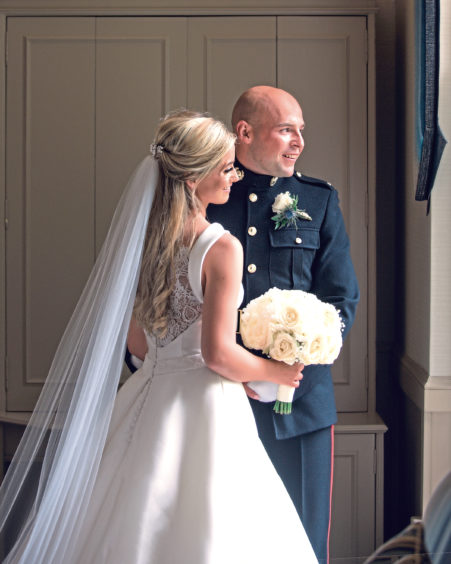 Although Ross, who is also 25, trained as a plumber, it was the love of a good woman which propelled him in to action and he fulfilled his childhood dream the day he joined the Royal Marines.
"I was just so proud of Ross," explained Fiona. "He had to go away to train for eight months in Exeter and then, following his posting, was deployed for seven months.
"I missed him so much during that time but it only made us stronger as a couple."
And fortunately for Fiona, Ross felt exactly the same way.
So much so that when he returned home in 2015, he decided to make every second count and he proposed after whisking Fiona off to London for a Christmas break.
"I am a musical fanatic, but Ross isn't the biggest fan, yet he very kindly booked us tickets to see Billy Elliot.
"It was such a magical day because we had been to the Winter Wonderland in Hyde Park, where we sat in a winter pod drinking hot chocolate, drank champagne at the Shard and then went to the theatre."
The fact the engagement ring was three sizes too big did little to dampen the spirits of the newly-engaged couple.
"That is so typical of Ross, but regardless, his heart was definitely in the right place!"
The happy couple set forth with their wedding plans and they exchanged vows on July 28 2018 at the Cathedral Church of St Machar, followed by their wedding reception at the Marcliffe at Pitfodels.
The lovebirds choose the date as it was four days after the birthday of Fiona's darling mum Ann.
Fiona's dad, Dennis, who is a former MSP, shed a tear of pride as he walked his "daddy's girl" down the aisle.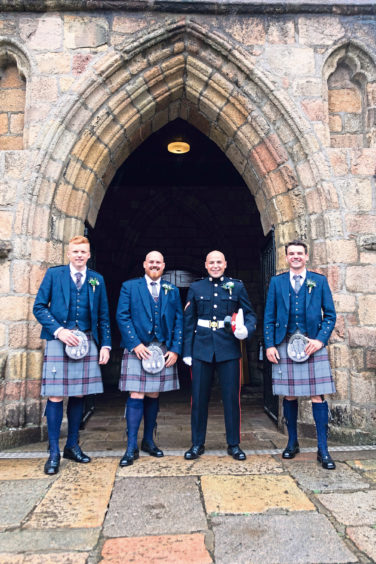 "The whole day was just amazing from start to finish," added Fiona.
"It was a rainy start, but the sun came out in time for our photos and we had a blissful night."
The newlyweds honeymooned in Majorca for 10 days.
So does Fiona have any nuggets of advice to share with other brides-to-be?
"Be organised, enjoy every minute and remember what is truly important."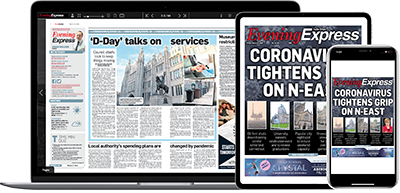 Help support quality local journalism … become a digital subscriber to the Evening Express
For as little as £5.99 a month you can access all of our content, including Premium articles.
Subscribe