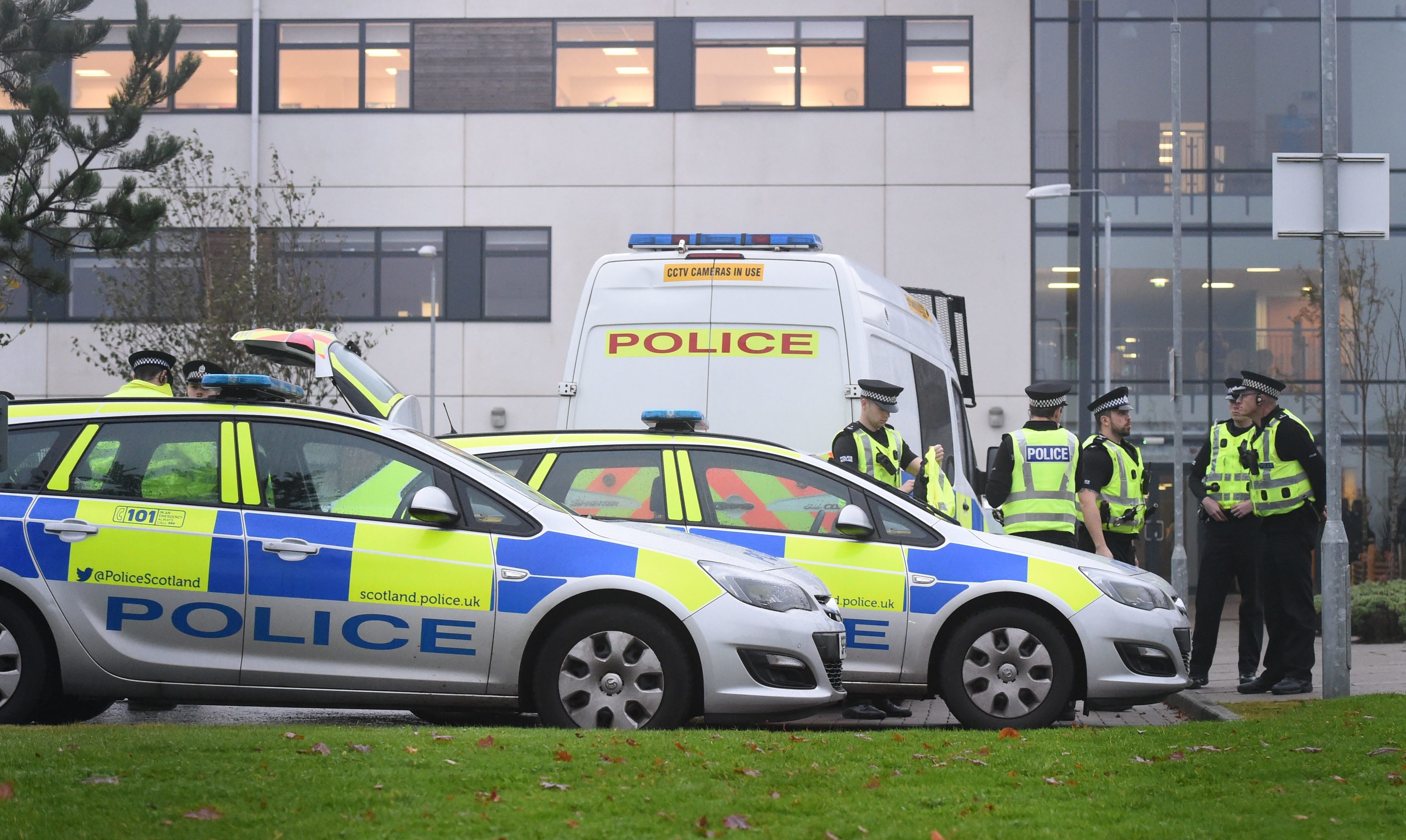 A leading anti-violence campaigner today warned focusing on weapon searches in schools could do "more harm than good".
Will Linden, head of the Scottish Violence Reduction Unit (VRU), spoke out after Andrew Lowe, who led a review into the death of Cults Academy pupil Bailey Gwynne, said he supported a change in the law which would allow teachers to search pupils without their consent.
Bailey, 16, died after he was stabbed at Cults Academy on October 28 last year.
His killer, who cannot be named for legal reasons, was jailed earlier this year for nine years after being found guilty of culpable homicide.
Mr Lowe made the comments at a press briefing yesterday at the Town House in Aberdeen.
The report said the Scottish Government should consider legal changes to give teachers more power to search pupils.
During the briefing Mr Lowe said it was "difficult" for teachers to get consent to search a pupil.
Currently in Scottish schools, pupils have to give their consent to be searched, with police notified if consent is withheld and a child or young person is suspected of carrying a weapon.
He said: "There is a duty of care to the other pupils in the class, there is an expectation that you can keep everybody safe, there's an expectation they can deal with many things, and frankly the law doesn't support that."
When he was asked whether he would like to see a change in the law to allow teachers to search pupils without consent, Mr Lowe said: "I would like to see a scenario where senior school staff were so empowered, yes."
But the VRU's Mr Linden raised concerns that move could "increase fear among young people".
He said: "We really need to consider what are the real benefits from this considering our problem is incredibly tragic but it doesn't happen that often, fortunately. The evidence doesn't show that it's going to be that effective in terms of searching anyway.
"So what is going to be the impact of it? That is a genuine fear that it might actually do more harm than good so we really need to consider."
Teaching union EIS general secretary Larry Flanagan said it could not support the "routine screening and searching of pupils".
He added: "Such actions are likely, over time, to undermine the trust and respect which exist between pupils and school staff and undermine the efforts to forge an open, supportive and inclusive school community. The EIS would not welcome the introduction of statutory powers to enable searching of pupils without parental support."
The review, which has not been published in full because of data protection issues, said the stabbing of Bailey was "potentially predictable and avoidable" if teachers had been told the teenager carried weapons.
It found the fight between Bailey and the youth who killed him was an "unplanned, spontaneous conflict that emerged rapidly out of an unexceptional banter".
The review stated the conflict was "fatally altered" by the possession of a knife.
Mr Lowe said it was "very clear" there was knowledge that Bailey's killer was carrying weapons.
He said "on one occasion" around two years before the stabbing, the head teacher was told Bailey's killer was carrying a weapon on the bus. Mr Lowe said the youth consented to a search and was found to have nothing on him.
He said: "I've considered that and I thought she (the head teacher) acted swiftly and appropriately."
Asked if he had found out exactly who was aware the youth had carried weapons, Mr Lowe said: "I don't know who knew, I know some people knew.
"I know if that knowledge had been in the hands of the appropriate authorities the tragedy might have been averted."
Mr Lowe was asked why it appeared some felt they could not report that Bailey's killer had been carrying weapons.
Mr Lowe said: "I don't know whether they didn't feel able or whether they didn't feel it necessary.
"This wasn't a boy who they perceived to be violent or conducting in risky behaviour.
"He was quite a quiet boy and his motivation for carrying weapons I think was understood by some of these boys as just a form of bravado."
Mr Lowe said there needs to be an open culture so that pupils can speak out about their concerns.
He said: "We know as adults how we are nervous about disclosing information, 'clyping' on friends, particularly if we don't think that friend has malign intent but is just showing off a little bit.
"We can't afford to have that belief in our children."
Mr Lowe said he did not believe metal detectors at the school gates were the answer but said: "It is something that one has to consider – non-evasive forms of searching."
Mr Lowe also paid tribute to the family of Bailey and their "remarkable dignity".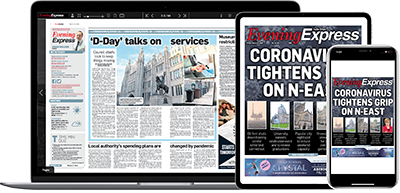 Help support quality local journalism … become a digital subscriber to the Evening Express
For as little as £5.99 a month you can access all of our content, including Premium articles.
Subscribe