A beloved North-east pet dogged by health problems has received treatment from TV's Supervet.
Newfoundland Big Billy will be featured on the hit Channel 4 show receiving specialist care from celebrity vet Noel Fitzpatrick.
The gentle giant is the cherished pet of dog-lover Vicky Dalgetty.
She and her husband Steve, of Lonmay, adopted the 60kg (9st 5lbs) dog two years ago and he was already beset with painful problems.
Vicky said: "We got him home from the shelter and noticed his leg seemed almost deformed so we took him to the vet the next day. We saw a specialist in Fife who referred us to the Supervet."
Last year the couple attempted to raise money for surgery to repair the effects of Billy's arthritis, torn ligaments and a growth on his hip.
But, with problems continuing, rescue dog Billy needed to be driven thousands of miles to receive treatment.
His owners drove back and forth to Supervet Noel's clinic in the south of England, racking up nearly 10,000 miles.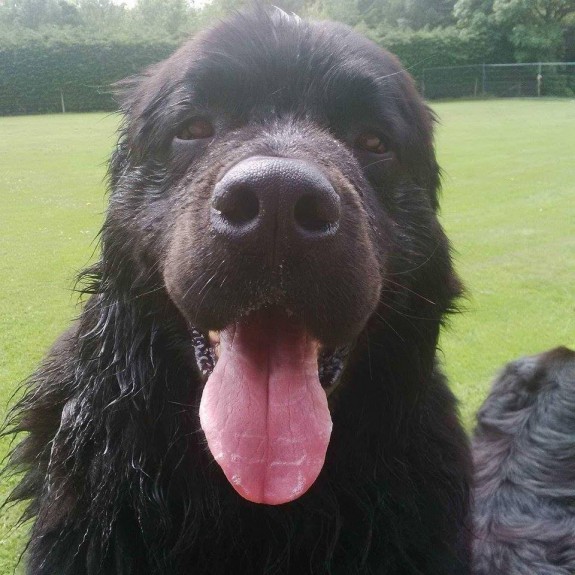 Vicky said: "Noel said Billy is used to a life of pain, that it had become normal.
"My husband and I had seen Noel on TV, and knew he was the only one who could help Billy and we wanted to give him the best treatment.
"Some people disagree with how much we're spending to get him better but there are people who support and admire what we are doing. We took responsibility for him."
Billy's arthritis affected eight of his joints, including the knee of his back leg, requiring multiple operations.
Steven said: "You don't want to inflict any more pain on him, he must think 'what are those folks doing to me?'.
"But you just want to do the right thing by him."
Oil rig worker Steven and wife Vicky, who have a daughter Lauren, 15, spent days driving to the Supervet's practice in Surrey, to reduce the pain of his arthritis.
Expert vet Noel offers cutting edge procedures at his practice, which has become famous through the Channel 4 series.
Visitors often face tough choices over whether to proceed with a course of surgeries which may be distressing and painful for family pets, or to have them put down.
Noel, originally from Ireland, said: "Vicky and Steven travelled thousands of miles to try and do the right thing, I have massive respect for them."
Six-year-old Billy is one of four Newfoundlands the couple care for.
Vicky said: "People think we are mad having four of them. But they are part of the family, and I wouldn't have it any other way now."
Billy will star on The Supervet alongside tiny Yorkshire terrier Barney, battling a deformity, and pampered Chihuahua Miranda who suffers from slipping kneecaps.
The episode is due to air on Tuesday at 9pm on Channel 4.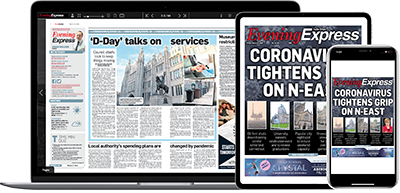 Help support quality local journalism … become a digital subscriber to the Evening Express
For as little as £5.99 a month you can access all of our content, including Premium articles.
Subscribe