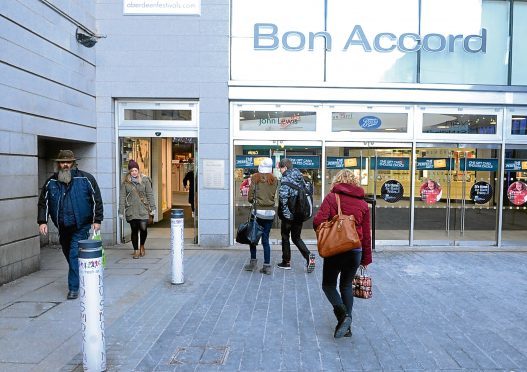 Waterstones is poised to move its Aberdeen store away from Union Bridge.
The bookseller has signed a 10-year lease for a 9,939sq ft, two-storey unit in the Bon Accord Centre, meaning its Trinity Centre branch will close.
The new store is due to open in spring.
Catherine Rees, head of property at Waterstones, said: "We are very excited to be opening in Bon Accord and hope this move to a new venue will be complemented by the new developments in the coming years."
Another Waterstones spokeswoman said: "All booksellers from our Union Street location will transfer to the new shop.
"We anticipate opening in time for Easter 2018 but will confirm exact dates closer to the time."
Alister Thompson, head of asset management for Bon Accord Centre owner Capreon, said: "This new letting really complements the wider asset management strategy for Bon Accord with the addition of a restaurant terrace and 700-seat cinema.
"We are really happy that, with the move from Union Street and the 10-year lease, Waterstones has showed its support to the long-term developments of the Bon Accord Shopping Centre."
The centre plans to start work soon on the new cinema and restaurant terrace.
The centre's owner was granted planning consent three years ago for a seven-screen cinema and restaurant space. The attached conditions had prevented restaurants being occupied until work is completed at nearby Drum's Lane.
But, as reported in the Evening Express last week, a request to vary the planning application has been approved meaning work can be done for the cinema and use of upper floor units before the reopening of Drum's Lane.
The cinema project alone is understood to be worth almost £2.2 million.
Under the plans, the empty Bon Accord Centre bowling hall will be stripped out and its roof replaced to create the new cinema.
Waterstones will locate its Caf W at the front of its upper mall store, which, once complete, will sit alongside the new restaurant terrace.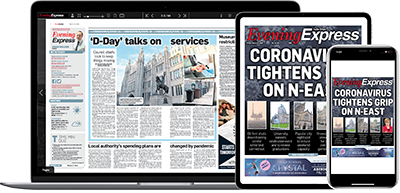 Help support quality local journalism … become a digital subscriber to the Evening Express
For as little as £5.99 a month you can access all of our content, including Premium articles.
Subscribe