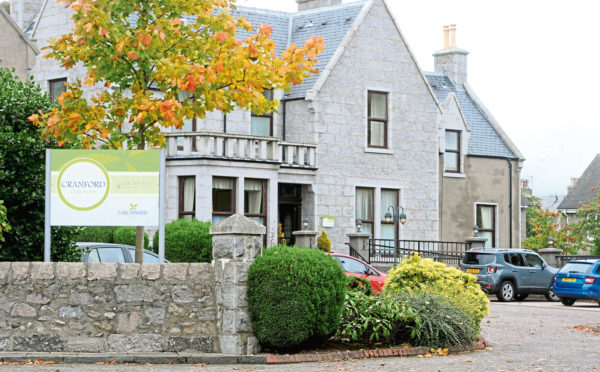 Inspectors have said a city care home involved in a "shocking and distressing case" is beginning to show signs of improvement.
The family of Mona Moir, who passed away in December, aged 89, demanded an apology from Cranford Care Home over her treatment.
The Care Inspectorate, which investigated the matter, returned for an unannounced inspection in June.
In a new report it said care has "begun to improve", grading the home "adequate" in all categories.
It said there has been a "significant improvement" in cleanliness and an increase in housekeepers and laundry staff.
The home has also worked to reduce the number of agency staff it uses, which has led to an "improvement", but the inspectors said the quality of staffing "remains adequate".
A new manager was described as having started to establish relationships with residents, relatives and visiting professionals.
In its report, the watchdog said: "One relative said 'we would happily discuss anything with the new manager.
"'Things seem to be changing'."
Inspectors spoke to five relatives who said the situation is "starting to improve" and were happier.
However, the watchdog felt there were are a number of areas where the home needed to improve.
They include reviewing all residents' personal plans to ensure they are up to date as there is still a "lack of detail" within some of the documentation.
There is no suggestion Ms Moir died as a result of poor standards at the home but her family claim she would have died sooner had her children not visited her daily to provide care. Inspectors said staff failed to encourage Mrs Moir to eat, which resulted in her losing weight.
A spokesman for the home said: "We welcome the positive feedback from the Care Inspectorate, and see it as a testament to the hard work of the new manager and the team.
"The care of our residents is paramount, and we are determined to build on the comments we have received."