​A video has been released as part of a hydrogen roll-out programme in Aberdeen.
The tutorial shows drivers how to refuel hydrogen vehicles using footage from the Aberdeen City Hydrogen Energy Storage (ACHES) station in Cove.
It was developed by Aberdeen City Council as part of the Hydrogen Transport Economy 2 Project.
Aberdeen City Council hydrogen spokesman Phillip Bell said: "It is a requirement that any new drivers using the station must have watched this video."
It is hoped the roll-out will improve local air quality as hydrogen vehicles emit only air.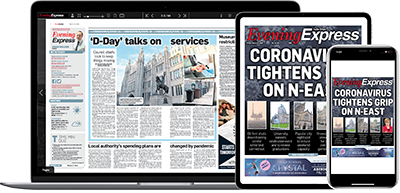 Help support quality local journalism … become a digital subscriber to the Evening Express
For as little as £5.99 a month you can access all of our content, including Premium articles.
Subscribe