A new video released by NHS Grampian is warning of the choking hazard some small foods could pose to young children.
In the footage Dr Jamie Cooper, a consultant in paediatric emergency medicine highlights the risk posed by whole grapes to small children.
He said: "Small children are more prone to choking because their airways are smaller, their swallowing isn't co-ordinated and they are susceptible to being distracted."
If a grape lodges in a child's airway it is able to form a tight seal and is difficult to dislodge.
The video provides instructions on how best to prepare grapes for parents and anyone involved in looking after children.
It's recommended that grapes are cut lengthways, then into quarters to make sure they are small enough.
The advice should also be applied to other, similar shaped foods, including cherry tomatoes.
He added: "If a child does begin to choke it is important that 999 is called immediately."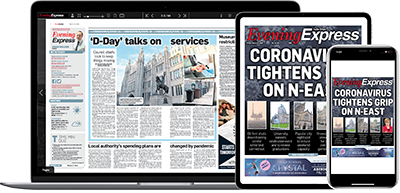 Help support quality local journalism … become a digital subscriber to the Evening Express
For as little as £5.99 a month you can access all of our content, including Premium articles.
Subscribe