A spectacular video showing Orcas breaching in the North Sea has been posted.
The footage was shot from an emergency response and rescue vessel (ERRV) stationed 100 nautical miles north-east of Lerwick.
It comes after the vessel's chief officer, Graeme Hately, posted pictures of the Orcas on the "Life at Sea on an ERRV" Facebook page.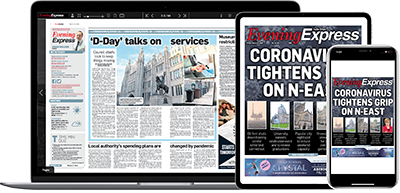 Help support quality local journalism … become a digital subscriber to the Evening Express
For as little as £5.99 a month you can access all of our content, including Premium articles.
Subscribe