A giant military transport aircraft has been filmed taking off from Aberdeen airport this afternoon.
The footage shows the plane, believed to be a Boeing C17 Globemaster, taking off from the airport at around 1.45pm.
David Whyte, from Aberdeen, said: "I spotted the plane flying over Northfield towards Aberdeen airport earlier.
"I headed over there and was lucky to catch it on camera taking off."
The Globemaster, which has a range of more than 10,000 km, is used by numerous armed forces across the world including the RAF, USAF and NATO.
Designed by Boeing, the aircraft is 53m long and has a wingspan of 51.75m. It is capable of carrying around 77,000kg.
The RAF's fleet of Globemaster aircraft, No. 99 Squadron, is based at RAF Brize Norton.
The aircraft can be used transport military vehicles, personnel and even other aircraft.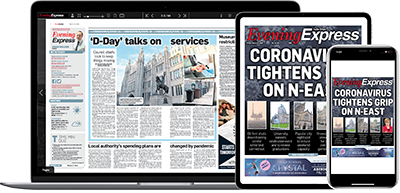 Help support quality local journalism … become a digital subscriber to the Evening Express
For as little as £5.99 a month you can access all of our content, including Premium articles.
Subscribe