A MAN today described seeing 40ft high flames after hundreds of straw bales went on fire.
Dominic Cooper was taking his puppy, Bones, outside to the toilet at 2am when he spotted the blaze two fields away.
As reported in yesterday's Evening Express, 400 bales caught fire on Mill of Burns Farm, Fyvie.
After spotting the flames Seeing the flames Dominic quickly woke his partner, Elizabeth Dawson, 34, who called the emergency services.
Dominic, 39,  said: "Looking over at the bales the fire was massive, it really was, smoke was pouring out the top.
https://www.youtube.com/watch?v=IqBMx6ZtVqM
"There are two fields between us and the bales and it was quite clear  –  I think they were about a quarter of a mile away.
"The bales stand quite prominent in the field during the day and were certainly more prominent last night.
"I would say the flames were at least 40ft in the air."
Two fire appliances from Inverurie were called to the incident yesterday along with police.
It took firefighters about three hours to extinguish the blaze, which police are treating as deliberate.
Dominic said his main concern was a property he knew was near to the bales.
He said: "The way it looked I was quite worried.
"When you see something every day you don't realise the proximity."
Dominic said he tried to drive to the house to check but couldn't reach it as the flames were over the road.
He then contacted his partner who set off to reach the house via another less direct route.
She discovered the property was fine but Dominic added it might not have been "if the wind had changed direction"
A Police Scotland spokesman confirmed officers are following a positive line of inquiry.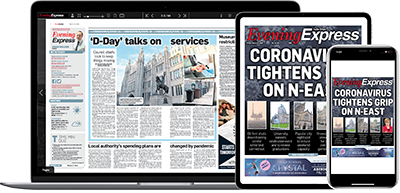 Help support quality local journalism … become a digital subscriber to the Evening Express
For as little as £5.99 a month you can access all of our content, including Premium articles.
Subscribe