A free climber who performs death-defying stunts around Aberdeen has spoken for the first time – and warned people not to copy him.
Elvis Bogdanovs  and Robbie Borthwick have raked up thousands of internet views after posting footage of themselves hanging  by their fingertips from giant cranes and the St Nicholas Kirk colonnade.
The teenagers, who have been free climbing for five  years, say training and experience are crucial to keeping them safe.
Elvis, 18, of Torry said: "This shouldn't be tried by people who haven't had any training.
"It can be very difficult  if you don't know how to get down or up – you could end up stranded.
"We know how to deal with each scenario."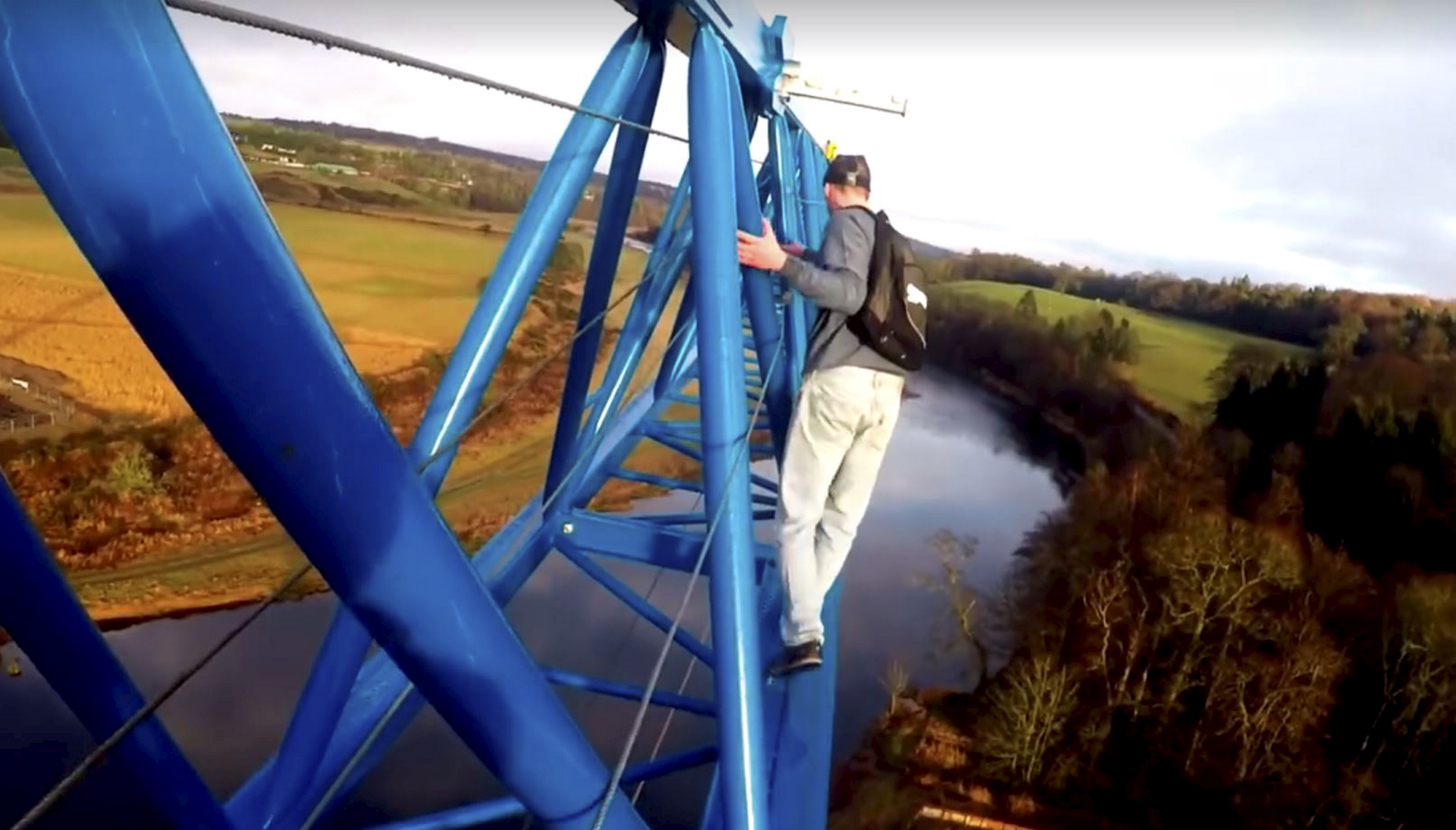 Despite admitting to climbing off-limits places  –  like the AWPR site at Milltimber  – Elvis said they've never been in trouble with authorities.
He added: "We've been caught by wardens and police officers but most of the time they just tell us not to do it again.
"Normally we've left by the time they turn up."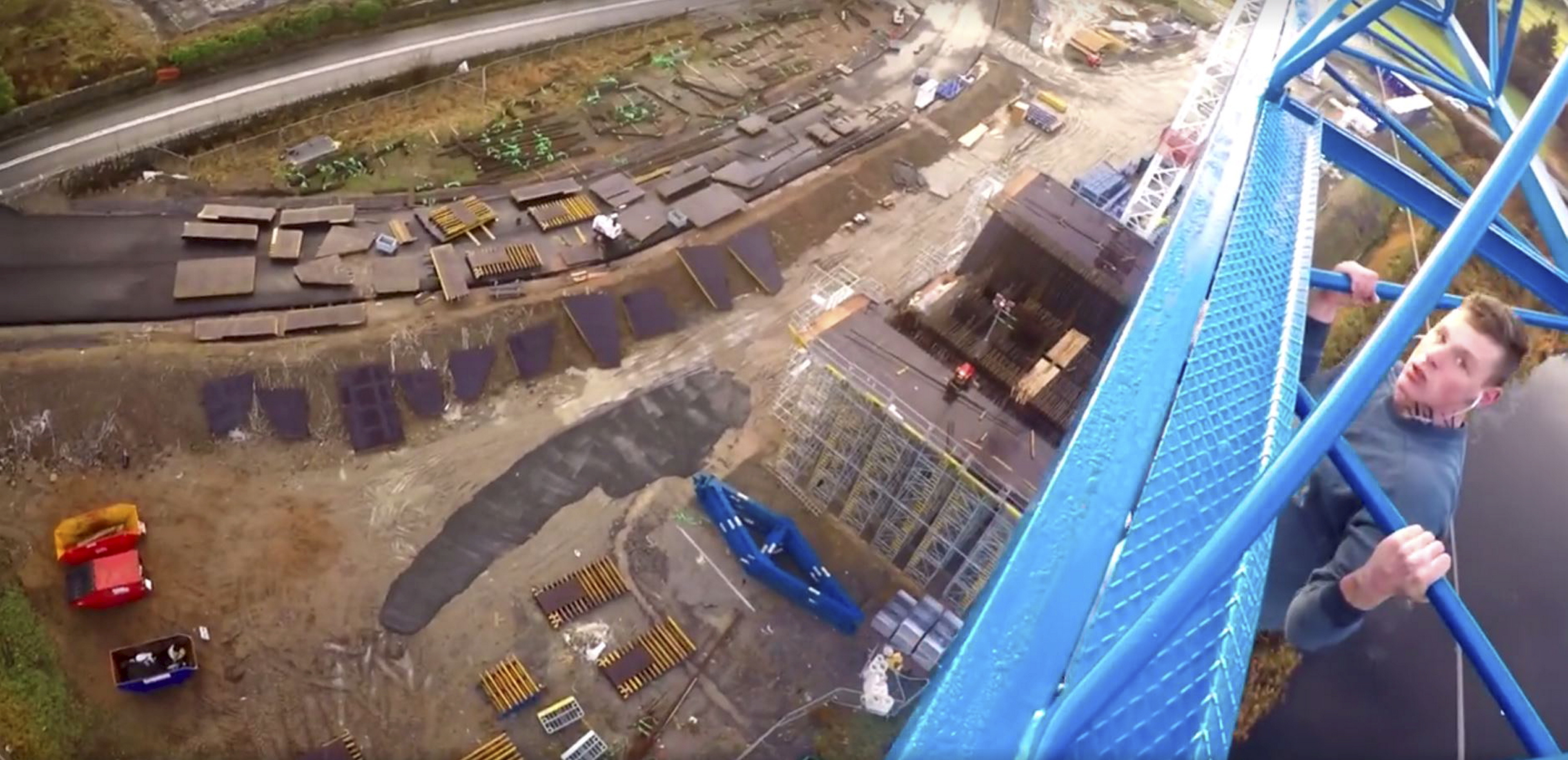 Elvis says parkour, body building and calisthenics training help them improve their strength and balance.
Elvis added: "If people don't know how to land or roll out of a jump they can suffer serious injuries.
"We take care and always check what we will be doing.
"You need to be confident about it and know exactly what you'll be doing.
"I've been doing calisthenics for a long time.
"A lot of my skills and strength comes from body building and parkour.
"That's where my expertise comes from."
Aberdeen for you! pic.twitter.com/hbQKzZdjMz

— sandy rose (@sandywoohoo) April 8, 2017
Elvis said one-handed hand stands are among his best moves and monuments are his favourite targets.
One of their most recent stunts was achieved after climbing on top of the arch leading into St Nicholas Kirk cemetery.
Robbie, 19, from Cove, then dangles over the granite structure while Elvis  performs a handstand.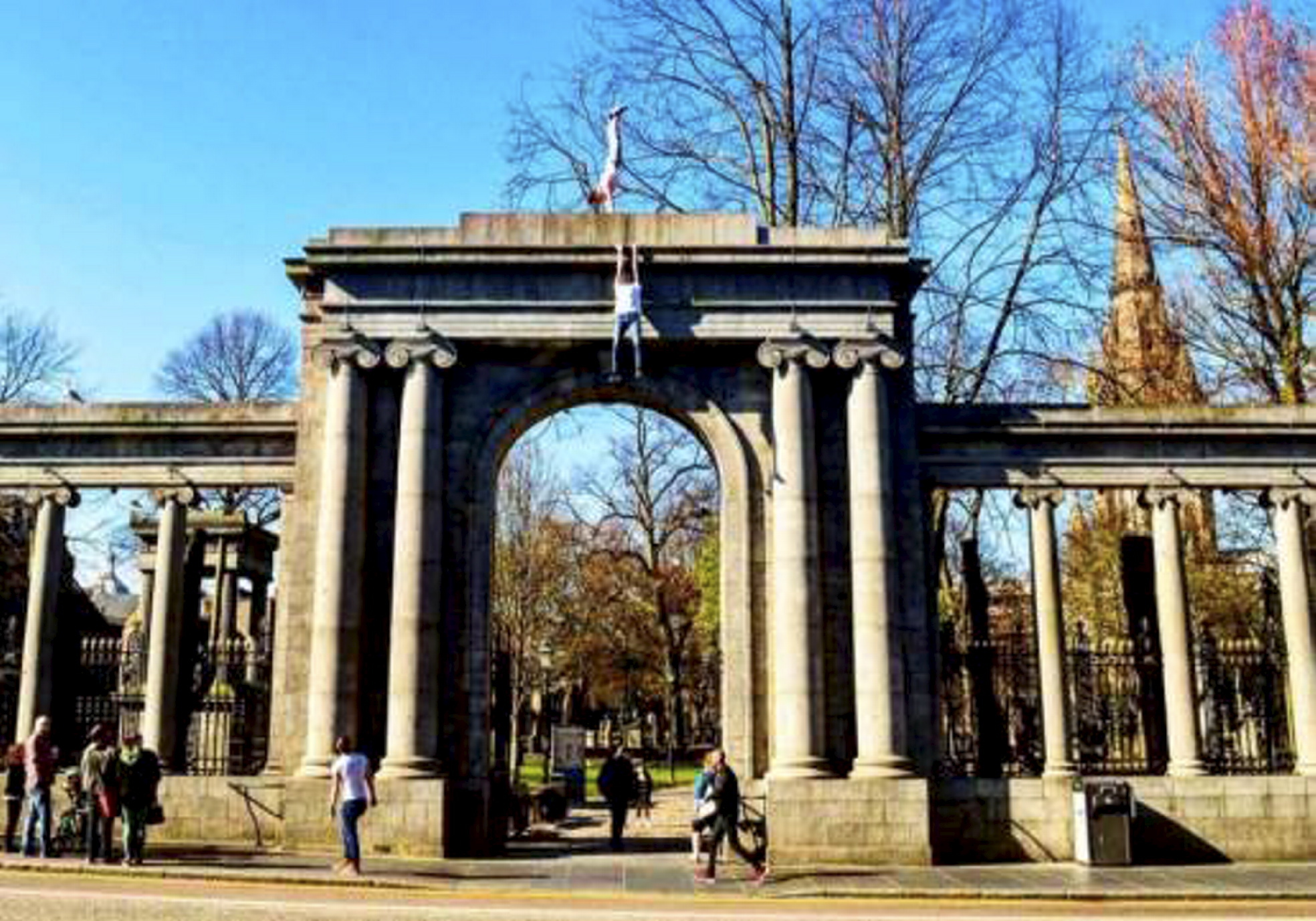 Passersby are seen walking along the pavement below, seemingly oblivious to the daredevil antics above them.
It is the excitement of completing a climb which draws the pair to take part in the sport.
Elvis said: "It's a sense of massive achievement –  it's not about the publicity, fame or being cool – it's what we get out of it.
"This is a great way to develop my strength and the views you see when you are on top are a amazing."
A spokesman for Transport Scotland said security measures would be strengthened at the site.
He said: "We are aware that two individuals gained access to the project site, outside of working hours, breaching the strict security measures that the contractor has in place. The contractor is reviewing its security measures to understand if  further safeguards can be installed where individuals choose not to observe the clear signage and site boundaries.
"Health and safety is paramount to Transport Scotland and Aberdeen Roads Limited, the contractor for the AWPR/B-T project. We strongly encourage all individuals not to enter the project site for their own safety and that of the workers."
Their antics can be found on the pair's Facebook page Freedom Movement.
Welcome to Freedom.This is a newly created channel, that will bring you a variety of practical content, and this…is its introduction. The channel will consist of a few topics, these being;Bodybuilding:If you're looking at how to become an athlete, how to eat the right food, and train the right way, this section will cover the most recent information.Videos on how to; Start bodybuilding and what to do? What are the best exercises for this 'muscle'. How to develop strength, endurance etc. Are supplements worth it? How to become shredded. How to tone up.The most efficient ways of losing weight and where to start. How to set-up meal plans and working plans. Calisthenics:The functional way of training. This section will cover the specifics of Calisthenic moves, their progressions and developments. It will cover the basic and intermediate moves. These would include things like; Handstands, Elbows Stands, Elbow Levers, Back and Front Levers and eventually Planche:) etc.Free climbing: This is gonna be a fun one. I simply like climbing things, so that's what I will be doing. Pulling off stunts, climbing buildings, structures etc! Some adrenalin thrilling action. Parkour: And of course, tricking and parkour. Scaling walls, jumping things and good old flips and progressions for those. (I've taken a long break from them due to back injury, however, I'll be at it soon enough)If you're looking to develop some strength, wants to lose weight or just get into shape, want to know how to perform certain awesome moves or just want to see some sick climbs, then subscribe to my channel. Will be posting as frequently as I can and each post will be a high-quality, straight to the point video with no bullshit.I'll be assisting you guys through here, my social media(s) and email on any query you might have. Facebook – https://www.facebook.com/Elvis.J.Bogd…Fitness Page – https://www.facebook.com/ElvisBFitness/Youtube -https://www.youtube.com/channel/UC8zq…Snapchat – ElviiiisxInstagram – https://www.instagram.com/elvis_bogda… – Elvis_Bogdanovs

Posted by Freedom Movement on Saturday, 1 April 2017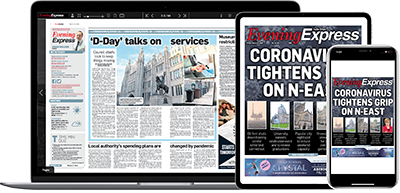 Help support quality local journalism … become a digital subscriber to the Evening Express
For as little as £5.99 a month you can access all of our content, including Premium articles.
Subscribe