Walking up and down flights of stairs on a daily basis can get tiring, but one company has come up with a solution that's a little gentler on your calves.
Rombout Frieling Lab has proposed a new technique of Vertical Walking, which allows people to move between floors with a pulley mechanism powered by both the arms and the legs.
The VertiWalk allows users to sit on a seat and manually elevate themselves from one height to another, using their arms to pull their upper body up and their legs to propel them.
While it does sound pretty exhausting, Rombout Frieling says it uses less than 10% of the effort of taking the stairs, without depriving a user of their daily exercise entirely.
The VertiWalk has already been successfully tried and tested by a range of users – including a woman who has MS, an amputee and young office workers – and its creators now hope to develop the prototype further.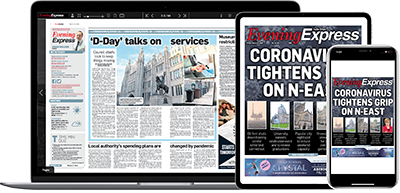 Help support quality local journalism … become a digital subscriber to the Evening Express
For as little as £5.99 a month you can access all of our content, including Premium articles.
Subscribe