Work is under way to create one of the centrepieces of this year's Nuart street art festival.
A mural is being painted at the junction of Aberdeen Union Street and Holburn Street by an artist known as Phlegm.
The Sheffield-based artist has chosen to focus on the history of Rubislaw Quarry as his inspiration.
Last year's event proved to be a big hit with art lovers and organisers were given a boost when Aberdeen City Council announced the flagship cultural event would be funded until 2020.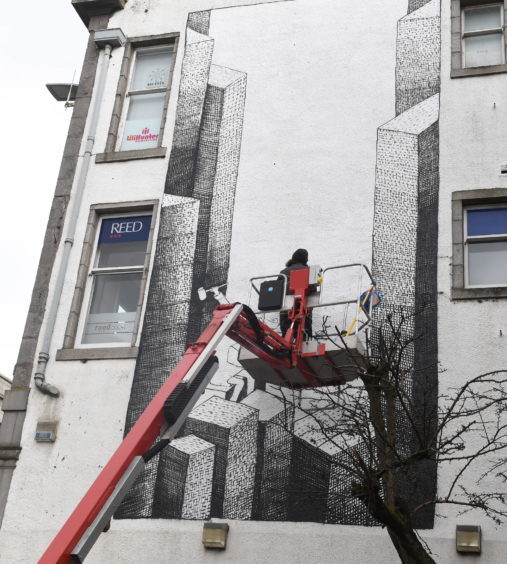 The festival is set to get under way on Thursday with guided walks, talks and films taking place until Sunday evening.
Nuart general manager James Finucane said Phlegm – a Banksy-style figure who remains anonymous and refuses to give interviews – wanted to use the artwork as a talking point. Plans to build housing at the historic quarry site have divided local opinion.
James said: "The idea Phlegm had is not to express a political opinion about the plans, but to produce a piece of artwork that gets people thinking and talking about this part of Aberdeen.
"The same can be said of all the street art that is on show as part of the festival.
"Even as the artwork was being created at the weekend, people were stopping on the street and I noticed a boy who was about eight talking to a man who is 80 about the artwork. That is great to see."
Nuart was started in 2003 in Stavanger, and Aberdeen fought off competition from cities around the world to host the first Nuart festival outside Norway last year.
Across the four days, new work from 11 artists will be showcased, as well as art produced for the 2017 festival.
Culture vultures can join a guided tour of the artwork leaving from The Green at 1pm and 2pm on Saturday and Sunday.
James added: "We're really proud of what we've been able to put on this year. One of the big advantages of street art is there's a very low threshold of engagement. People can be walking along the street and see it on their way to school or work.
"We like the idea of art being part of everyday life."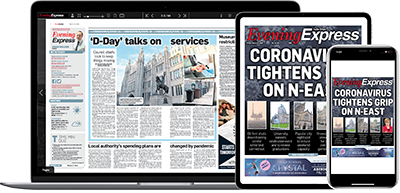 Help support quality local journalism … become a digital subscriber to the Evening Express
For as little as £5.99 a month you can access all of our content, including Premium articles.
Subscribe