An unusual weather phenomenom has been spotted in the north-east this morning.
People across Aberdeen have spotted an usual halo around the sun.
The effect is a like a full 360-degree rainbow around the sun.
Known as a sun halo or a 22-degree halo, the optical effect is caused by light interacting with ice crystals suspended in the atmosphere.
According to the Met Office "Haloes and Coronas are white or faintly coloured rings that sometimes appears around the sun or the moon."
Did you take a picture of the halo? Share it with us by e-mail ee.pictures@ajl.co.uk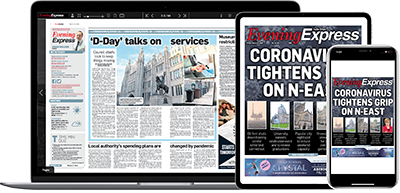 Help support quality local journalism … become a digital subscriber to the Evening Express
For as little as £5.99 a month you can access all of our content, including Premium articles.
Subscribe