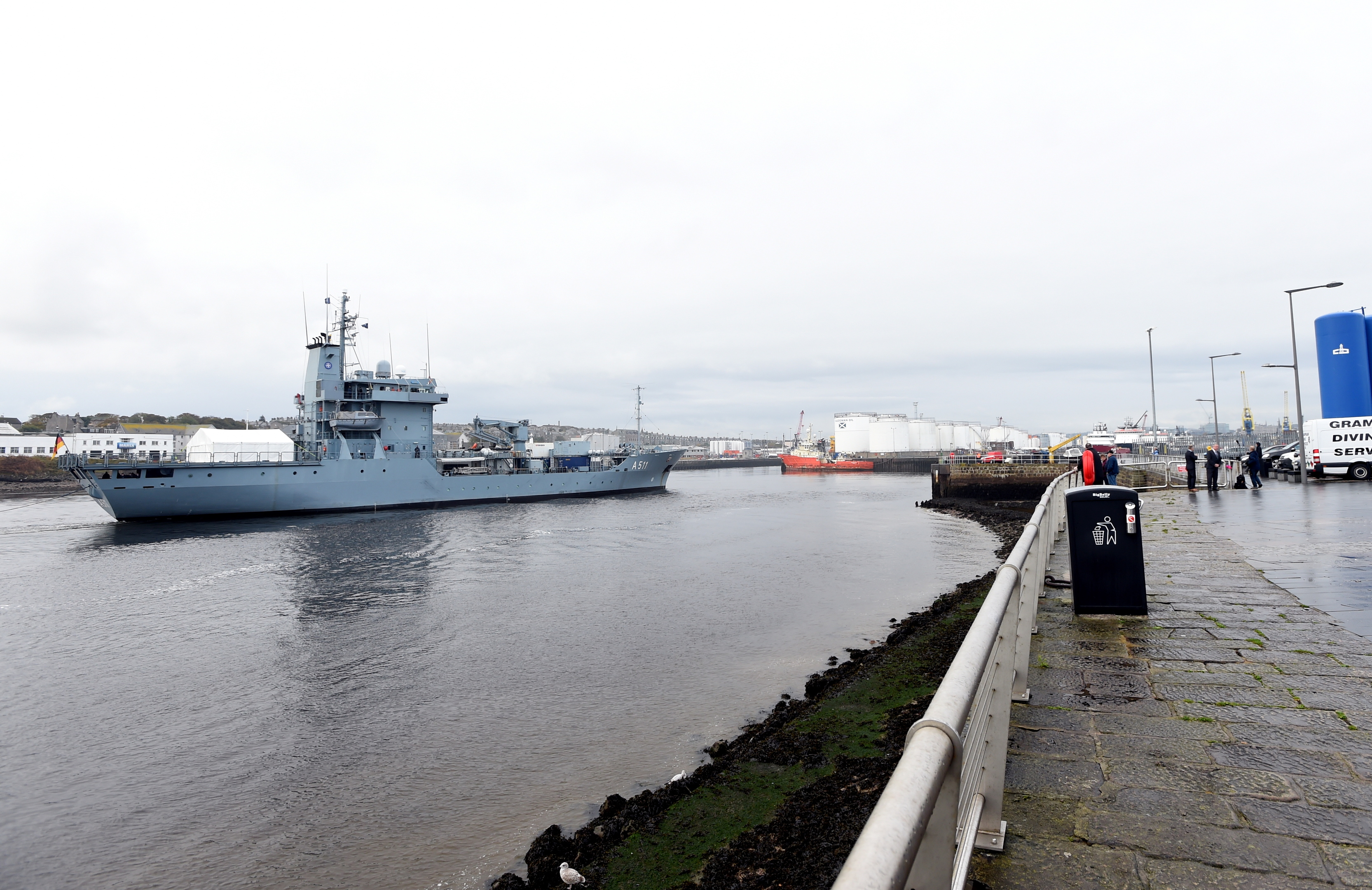 Aberdeen Harbour has been awash with warships following a NATO exercise.
The vessels docked in the port yesterday.
Their presence came after an aircraft carrier and other Russian naval ships passed through the North Sea on their way to Syria.
The carrier Admiral Kuznetsov and its taskforce came within around 200 miles of the North-east coast on its journey south before making its way through the English Channel yesterday.
The Ministry of Defence said the Russian ships would be "man-marked" while in UK waters.
Type 45 destroyer HMS Duncan, escorted by the Type 23 frigate HMS Richmond were tasked to track the group.
However, the vessels in Aberdeen were not part of the operation.
A number of ships from Standing NATO Mine Counter Measure 1 (SNMCMG1) – a team of minehunters – were present in the port under the command of Estonian navy commander Johan-Elias. Their appearance followed the arrival of a Royal Norwegian Navy HNoMS Utsira S301 submarine – part of the Standing Nato Maritime Group 1 – on Thursday.
When not activated by NATO, SNMCMG1 takes part in different multi-national exercises and trains with NATO members and partners.
Prior to the visit, the group was involved in Noble Mariner 2016 – a multi-national exercise which was used to certify the NATO Response Forces (NRF). The ships, due to leave on Monday, will not be taking visitors while in the harbour.
Lt DEU Navy Henning Hauser, spokesman for the group, said: "Noble Mariner was a great success. We've been certified for the NRF taskforce next year.
"The commander was very pleased with our performance and the admiral in charge of the exercise said he was impressed by our capabilities in a difficult environments."
He added: "The visit to Aberdeen is mainly rest and recreation.
"Some of our crew members will have their families fly in before we leave on Monday morning for Stavanger in Norway."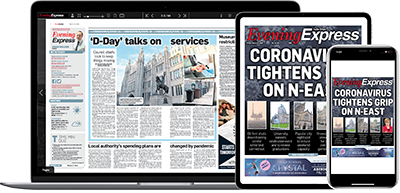 Help support quality local journalism … become a digital subscriber to the Evening Express
For as little as £5.99 a month you can access all of our content, including Premium articles.
Subscribe