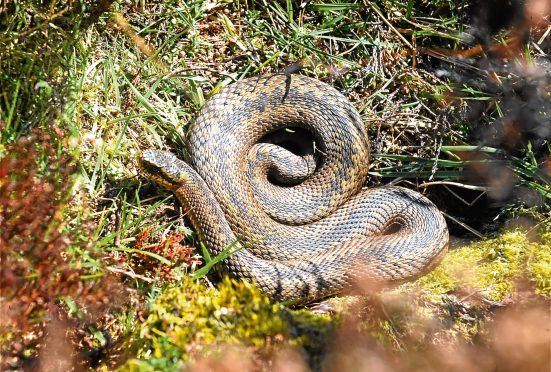 At least four dogs were bitten by venomous snakes at a North-east beauty spot.
The Evening Express has been made aware of the incidents where canines were targeted by adders –the UK's only poisonous snake species – on hills near the Cairn O' Mount at the weekend.
Adder poison can be potentially fatal to dogs.
Lindsey Baines, a vet at Kirkton Veterinary Centre in Stonehaven, urged dog owners not to walk their dog if they notice a bite.
She said: "We had two dogs come into the centre with suspicious injuries that looked like adder bites and I'm aware of at least another two dogs that have been treated in Glasgow with similar injuries.
"It has been a difficult weekend as we only had one dose of anti-venom available that was out-of-date, which does reduce its effectiveness.
"We have been trying to get more but haven't been successful.
"We split the dose between the two dogs and continue to monitor them for the time being.
"This is a very rare incident to be dealing with and we don't get many cases like this.
"Owners should phone a vet as soon as possible and get advice.
"If you notice swelling you shouldn't walk your dog as this may stimulate the venom.
"This can be a dangerous injury for dogs if they get bitten on the neck or face as it can affect the airways."
Lianne MacLennan co-ordinator for the Grampian Moorland Group, a collection of rural sporting estates around The Cairngorms and Deeside, where the incidents happened, said: "The best advice is to get the dogs to a vet as soon as possible for antibiotics, although we are aware most vets do not stock anti venom.
"Adders have always been known to bite dogs but there does seem to have been a number of incidents this last weekend.
"The likeliest cause is the weather with the adders lying out trying to get the sun on their backs.
"If they are asleep and don't hear something approaching, their instinctive reaction is to bite if stood upon."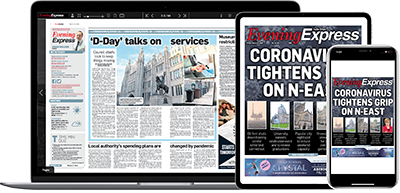 Help support quality local journalism … become a digital subscriber to the Evening Express
For as little as £5.99 a month you can access all of our content, including Premium articles.
Subscribe