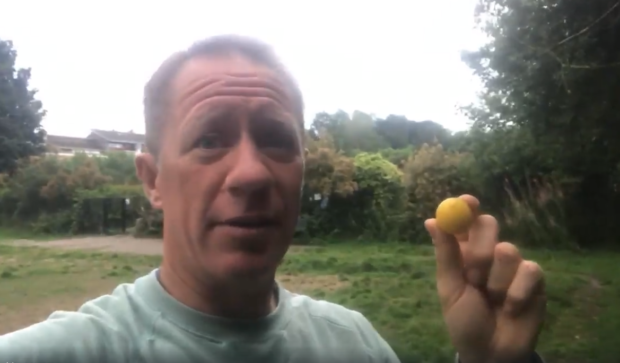 A man whose five-month old puppy died after eating plums while out for a walk is warning other dog owners about the toxic fruit.
Campbell Scott's young dog Fern died from toxic shock on Thursday night after consuming several yellow plums.
Mr Scott hadn't known the wild fruit was dangerous for the animals.
He has shared the incident on social media to warn others about the fruit in a video that has since gone viral with more than 140,000 times.
He's aiming to raise awareness about the stones in the plums which contain a cyanide substance that can be fatal if eaten.
Mr Scott, who owns Scot Surf School in Aberdeen, said: "In my video to raise awareness, I did a raw take and called them peaches but they're actually plums.
"It's all about the stone inside, I've been told, as it's full of traces of cyanide.
"As Fern ate the whole plums it's likely to be that which caused the toxic shock.
"It's nice to see it going viral as we knew you could give your dog plums, peaches and other fruit but when you don't know about the stones it's very hard.
"I'm a little bit broken but there's been so many kind comments and a lot of people saying they also didn't know.
"Hopefully #fernhug will spread the word and make people aware to stop anything like this happening again."
Sorry, bit raw…using this platform to share. PLEASE SHARE !!#missyou #fernhug #dogforlife www.scotsurfschool.comThe seeds (also known as stones, pits, or kernels) of stone fruits like apricots, cherries, plums, and peaches contain a compound called amygdalin, which breaks down into hydrogen cyanide when ingested. And, yes, hydrogen cyanide is definitely a poison. Not an old wives tale or myth. The high sugar levels in fruit can also cause problems xox

Posted by Scot Surf School on Friday, 17 August 2018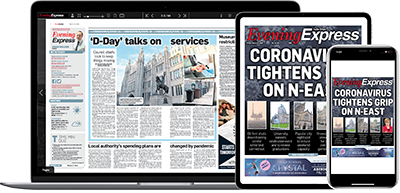 Help support quality local journalism … become a digital subscriber to the Evening Express
For as little as £5.99 a month you can access all of our content, including Premium articles.
Subscribe