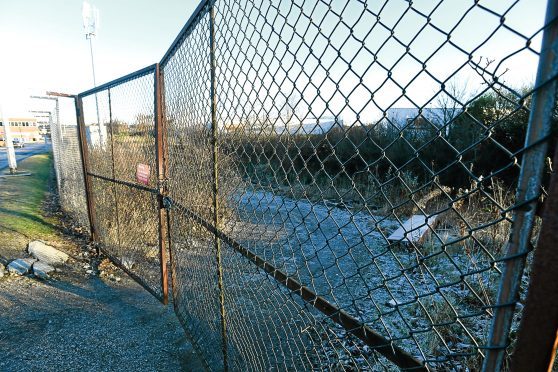 Concerns have been raised after children were spotted on a Aberdeen railway line.
British Transport Police (BTP) have urged youngsters to stay clear of the tracks after the incident on Friday.
The kids were spotted near Kittybrewster Retail Park by a member of the public, who alerted the BTP.
A councillor today said he was "deeply concerned" after hearing about the incident.
A spokeswoman for BTP said: "We have had a report of kids trespassing on the railway line in Aberdeen.
"It was round the back of the Kittybrewster Retail Park with a concerned member of the public getting in contact with us.
"We sent out a team to investigate and there is a presence in that area from officers normally. In our search we did not find any children on the line as they may have moved on.
"The report came into us shortly after 1pm.
"The railway is not a playground and can be extremely dangerous with trains coming through at speed. We're doing all we can to keep people safe by patrolling areas we know they're likely to trespass and prevent them from doing so.
"We're also working closely with Network Rail and train operators to reduce trespassing by improving security across the network, using covert surveillance to catch offenders and going into schools to warn children of the dangers of trespassing."
Statistics provided by BTP showed that in Scotland a total of 710 people were caught trespassing in 2017.
The number has increased year-on-year since 2012, when 492 people were caught trespassing.
The BTP also said that in the last 10 years 170 people were killed after trespassing on a railway line in the UK with almost 50% under 25.
Tillydrone, Seaton and Old Aberdeen councillor Alexander McLellan said the latest incident was concerning.
He said: "I hadn't been made aware of this incident happening. To hear of children doing this is deeply concerning."
He added: "I hope that this can be addressed as soon as possible."