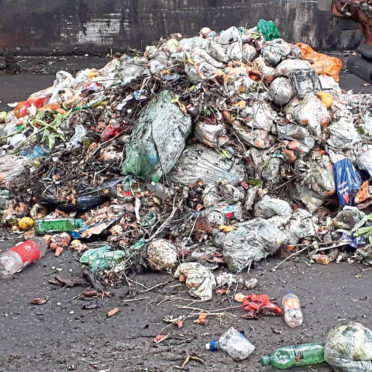 A councillor has urged residents to watch what they bin – after it was found 50 tonnes of food waste could not be composted.
Philip Bell, the city council spokesman for waste and the environment, has warned against the dangers of putting waste in the wrong bins.
Altens Recycling Centre posted photos of stacks of waste that had been wrongly disposed of, stating that 50 tonnes of waste was unable to be composted in February.
Mr Bell said: "We have an obligation to provide residents with a food waste collection and are committed to that as part of our wider waste and recycling strategy.
"The challenge of course is how we do that in high density areas where residents do not have their own wheeled bins and where food caddies would not be appropriate.
"We are very keen to raise public awareness, highlighting the potential impact of contaminating food waste bins and by showing the examples and volumes involved is a very good reminder of the importance of sorting waste correctly.
---
---
"Contamination is an issue we need to tackle – the food waste goes to a composting facility and the output of the process has to meet a specific standard for it to be used as compost. It would not meet this standard if it includes litter or other types of waste.
"We would encourage residents to take a moment to consider which bin is most appropriate for the type of waste they have.
"Hence it's very important to ensure only food goes in the food waste bins and nearby litter bins or the black lidded general waste bins are used for litter and the mixed recycling bins for other recyclable waste."
According to charity Zero Waste Scotland, four tonnes of carbon dioxide equivalent is released into the atmosphere for every tonne of food waste that goes uncomposted, meaning that just over 200 tonnes of CO² will be released.
Iain Clunie, head of Food and Drink, Zero Waste Scotland, said: "Putting food waste in the recycling bin is significantly less damaging to the environment than throwing it out, as the decay of food waste in landfill triggers large amounts of greenhouse emissions from waste. Scottish households throw out 600,000 tonnes of food and drink each year and most of this is avoidable. Simply put, Scotland wastes too much food."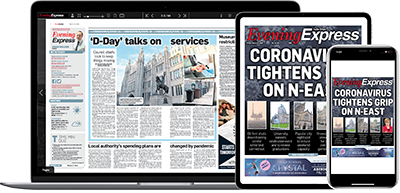 Help support quality local journalism … become a digital subscriber to the Evening Express
For as little as £5.99 a month you can access all of our content, including Premium articles.
Subscribe