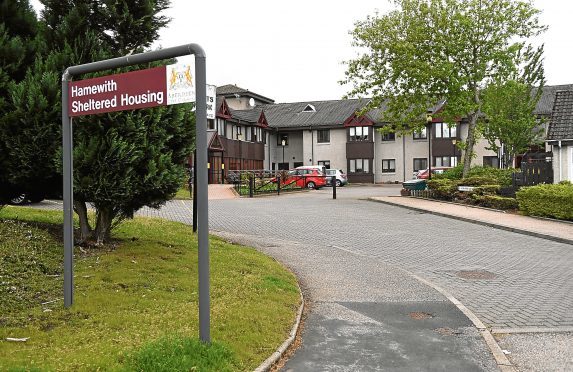 A con artist has scammed an Aberdeen pensioner out of more than £50,000.
The victim, who stays at Hamewith Sheltered Housing in Bridge of Don, received a call from someone claiming to be from her bank.
He said the bank was under investigation and she would have to transfer her savings – £54,000 – to a new account.
The man provided her with the new account details but told her not to tell anyone at the bank as they were all under investigation. She did what she was asked but her money hasn't been seen since.
Police are investigating the crime, which happened between May 31 and June 5.
Pc Maree Dalgarno, from the local Community Policing Team, said: "We would urge members of the public to remain alert to scammers calling unsuspecting victims at home to cheat them out of substantial amounts of their savings.
"Frauds of this nature can take several forms, however, one of the most common involves fraudsters claiming to be from their banks and warning the victim that there has been an attempt by a thief to make large transactions on their bank card or account.
"The caller then advises the victim to contact their bank's security department and arrange to have all of their funds transferred into a 'safe' account until new accounts of the original type can be set up.
"Banks will never do this – and the tactic of instilling panic is deliberate, to make people stop thinking rationally. I would ask that if anyone receives a call like this to never pass bank details over the phone to someone who has called you, even if you think they may be genuine. Please terminate the phone call and check with your bank to find out if the caller is genuine."
Area councillor John Reynolds said: "I think it's absolutely appalling that these sort of things happen.
"That's her life savings, I would guess, that's gone, something she's been building up over a lifetime of work. That's the biggest amount I've heard of in Aberdeen."
A council spokeswoman said: "We are aware of the incident which is now the subject of a police investigation. We have encouraged all of our residents to be vigilant to this type of activity and would also encourage the general public to be aware of fraudulent activity of this nature."
If anyone has information regarding this incident, or any general concerns about bank fraud, contact police on 101 or Crimestoppers on 0800 555 111.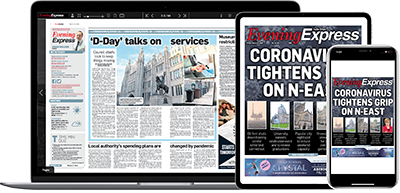 Help support quality local journalism … become a digital subscriber to the Evening Express
For as little as £5.99 a month you can access all of our content, including Premium articles.
Subscribe