Warm weather makes for glorious weekend – but heavy rain on way to north-east
Sun lovers were basking in the warm weather around the north-east at the weekend – but thunderstorms could be around the corner.
In Aberdeen, guitars and slacklines were out in Duthie Park, where families and friends gathered to appreciate the clear skies on Saturday, and children were seen splashing in the sea at the beach yesterday.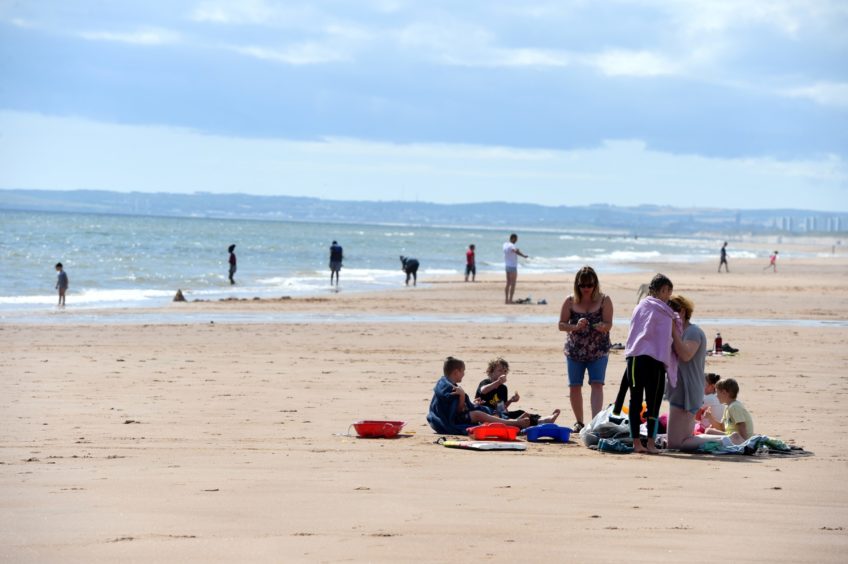 The western parts of Aberdeenshire were the hottest, with 19° being recorded in Sandend, Ballater and Braemar.
However, the Met Office has warned people to enjoy the weather while they can.
While temperatures are set to remain high next week, the forecast says they will result in heavy rainfall – with a yellow weather warning for thunderstorms coming into force.
The warm weekend in Aberdeen was part of a heatwave across the UK that is set to continue into this week, though Sarah Kent, a meteorologist at the Met Office, said other parts of Scotland are seeing more radical changes.
She said: "In the western Highlands you could see temperatures up to 22° – that's well above the average for this time of year, which would be 16°.
"On the east coast, you had the wind coming in off the North Sea, and that took back temperatures across eastern Aberdeenshire, so you were only really looking at 17° or 18° as a maximum for Aberdeen."
---
---
Sarah forecast the weather in the coming days would also be shaped by proximity to the sea.
Looking at today, she said: "At this time of year, when we've got warm air coming over cooler seas, it does mean we're going to see some of that haar coming in.
"There will be some low cloud over the eastern coast, and it will be a dull start for some in coastal Aberdeenshire.
"You might get 15 or 16 degrees on the coast – but if you hopped across to Aviemore, reflecting the inland sheltered glens, you could see 23 or possibly squeaking a 24."
The Met Office's yellow weather warning for today just misses most of the north-east, though it covers some of the south-western corner of Aberdeenshire.
However, on Tuesday and Wednesday the entire region is included in the warning area, along with the rest of the UK.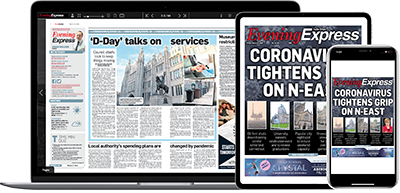 Help support quality local journalism … become a digital subscriber to the Evening Express
For as little as £5.99 a month you can access all of our content, including Premium articles.
Subscribe