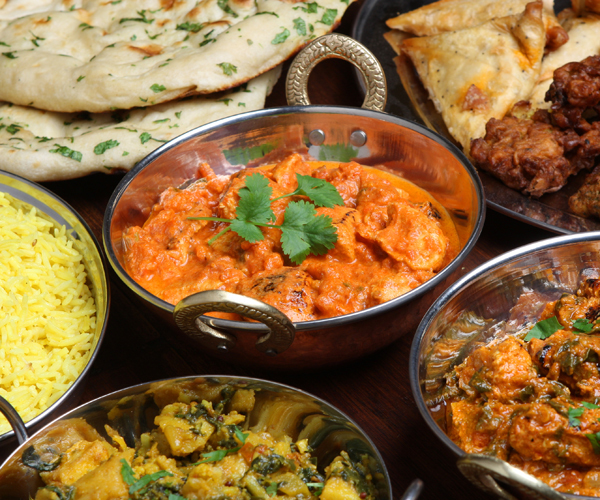 The judging of Aberdeen's Best Curry Awards 2016 has finally been completed following months of taste-testing the best curry houses the North-east has to offer.
Now the region is eagerly awaiting the results of the judges' tasty but tricky task to find the winners, who will be announced at a fantastic awards ceremony next month.
With renowned Scots comedian and chef Hardeep Singh Kohli geared up to entertain the audience at the glittering ceremony, it's sure to be a fantastic event.
Hardeep said: "I'm very pleased to be entertaining the people of Aberdeen at the ceremony.
"I've always had a real connection with Aberdeen. It's somewhere I've come to several times over the years for gigs. The audience here is always brilliant so I'm delighted to be back again and performing at the event."
Having released a number of books and presented various programmes centred around food – as well as reaching the final of Celebrity Masterchef – Hardeep is something of an expert on the topic of good food.
He said: "Aberdeen has a fantastic restaurant scene and I've been very impressed with the curry houses that are in the area."
As the event draws ever nearer, plans and preparations are well under way to make the celebration an exciting and entertaining night for all.
There are a slew of categories up for grabs in both the city and shire including best curry restaurant, best takeaway and chef of the year.
Event organiser Sumon Hoque said: "With only a couple of weeks remaining, and the judging all done and dusted, we are all set to reveal the winners at the spiciest awards dinner in Aberdeen."
He added: "We are very excited to have Hardeep Singh Kholi, one of Scotland's top comedians, providing the giggles.
"It is the first time we have added comedy into the mix and I am sure it will go down a treat with all the guests at the awards."
With tickets continuing to sell quickly, anyone interested in attending the ceremony should get their skates on.
Sumon said: "There are still tables left, so I would encourage anyone that has a love for curry to make sure they have tickets for February 7 at The Hilton Treetops."
Tickets and more information can be found on www.aberdeensbestcurry.co.uk
The list of finalists can be found on www.aberdeensbestcurry.co.uk/categories