A country estate is looking for volunteers to help put on an annual event.
Haddo House and Country Park is seeking extra help to ensure that its Enchanted Forest event can go ahead again next month.
Last year two Halloween enchanted forest events were held on October 26 and 27 and a further unicorn march was hosted in November.
Haddo House's visitor services officer said: "This is such a popular and fun event, but we need as many volunteers as possible.
"If you or anyone you know would like to dress up as a character in the forest, or help out as a ticket checker, catering person or perform in any way, please do let me know.
"This is a great opportunity for people with a passion for am-dram, busking or dancing, so all skills can be used.
"If we get enough people we can run the event over several nights."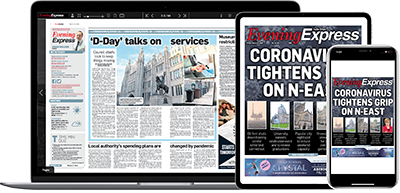 Help support quality local journalism … become a digital subscriber to the Evening Express
For as little as £5.99 a month you can access all of our content, including Premium articles.
Subscribe