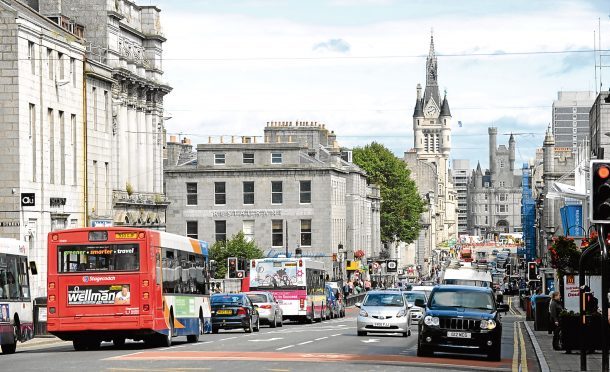 Beggars put people off visiting Aberdeen by having sex in the street and arguing over drugs, a nightclub boss has claimed.
JP McGivney, manager of the Unit 51 music venue on Carnegie's Brae and Bridge Street Social Club, said he sympathised with beggars, who needed support, but some smear the reputation of others.
Mr McGivney said: "The problem with expressing this view is that you run the risk of coming across like the Grinch – and not all people out on the street are bad people. It is only some who give the others a bad name."
On September 30, Unit 51 hosted world-famous touring DJ act Hot Dub Time Machine, drawing a sold-out crowd.
Mr McGivney said: "Two homeless people sharing a sleeping bag started having sex in the street next to lots of young people in the queue.
"Lots of people come to Aberdeen from places such as Glasgow, Edinburgh and Perth and you want to be able to show them the best of the city, and that kind of thing puts people off visiting here."