Did you know there's an ancient Egyptian tomb hidden beneath Marischal College?
Well, that's not strictly true.
But digital artists have created a virtual tomb which shows off objects from the University of Aberdeen Museums collection.
The project was put together to mark the opening of an exhibition in Germany next week displaying some of the institution's Egyptian items.
Head of museums Neil Curtis said: "We've done it for a bit of fun, but it does mean people can have that 3D immersive access which they otherwise wouldn't have.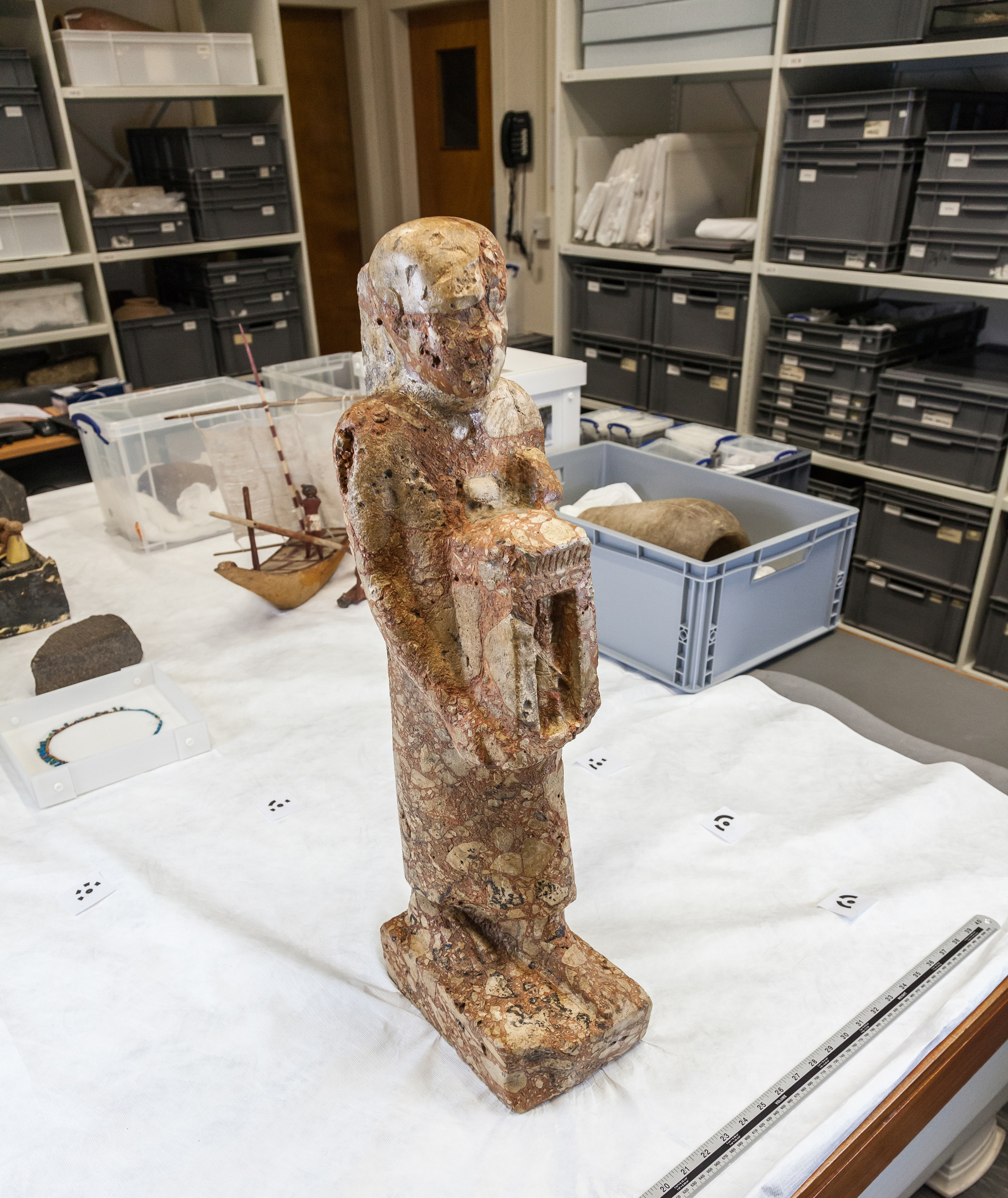 "It's a selection of random pretty Egyptian things we have in our collection.
"This is all in the lead up to the opening of an exhibition in Rosenheim next week.
"Our items come from all periods of ancient Egyptian history – it's a full spread."
The digital tour, which can be accessed online, starts in the Marischal College quadrangle.
Users are then taken into the museum's off-limits artefact room, where a number of items are "on display" on a table.
From there, a door can be entered to the tomb with walls that are covered in hieroglyphs.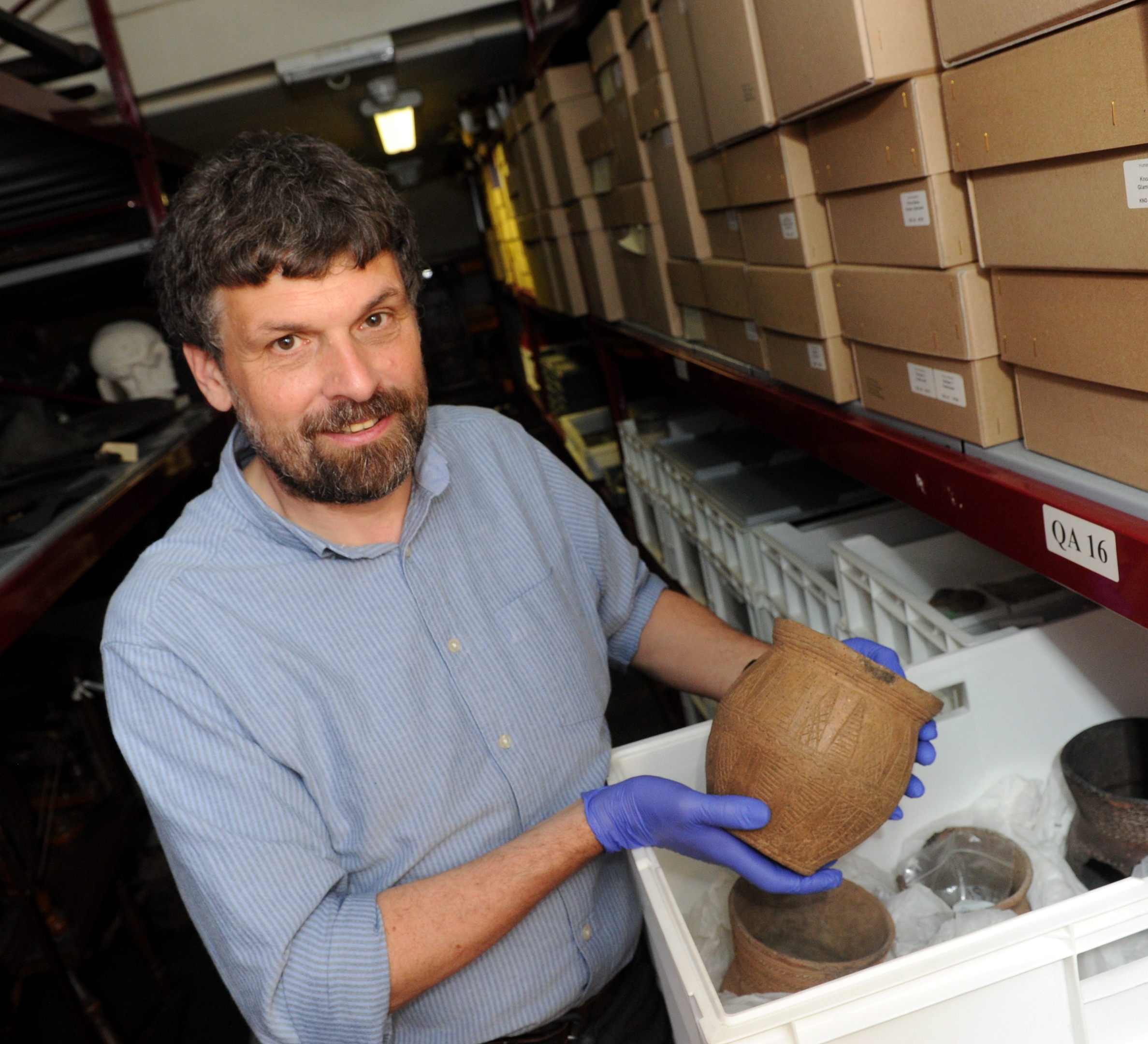 Inside there are two sections containing objects such as a shrine to the god of war, a head-shaped sculpture used as a mortar and a wooden model boat.
Creative design specialists Mercury 92 and ZynQ360 worked with the university to create the virtual tour.
Nicholas Ironside, creative designer at Mercury 92, said: "We're used to using this technology for offshore platforms and stuff like that.
"Here we were trying to do something cultural related to Aberdeen.
"There's not a lot out there culturally in Aberdeen with things like the art gallery shut.
"We thought this would be really cool – the public can't normally get access to these items but can through this."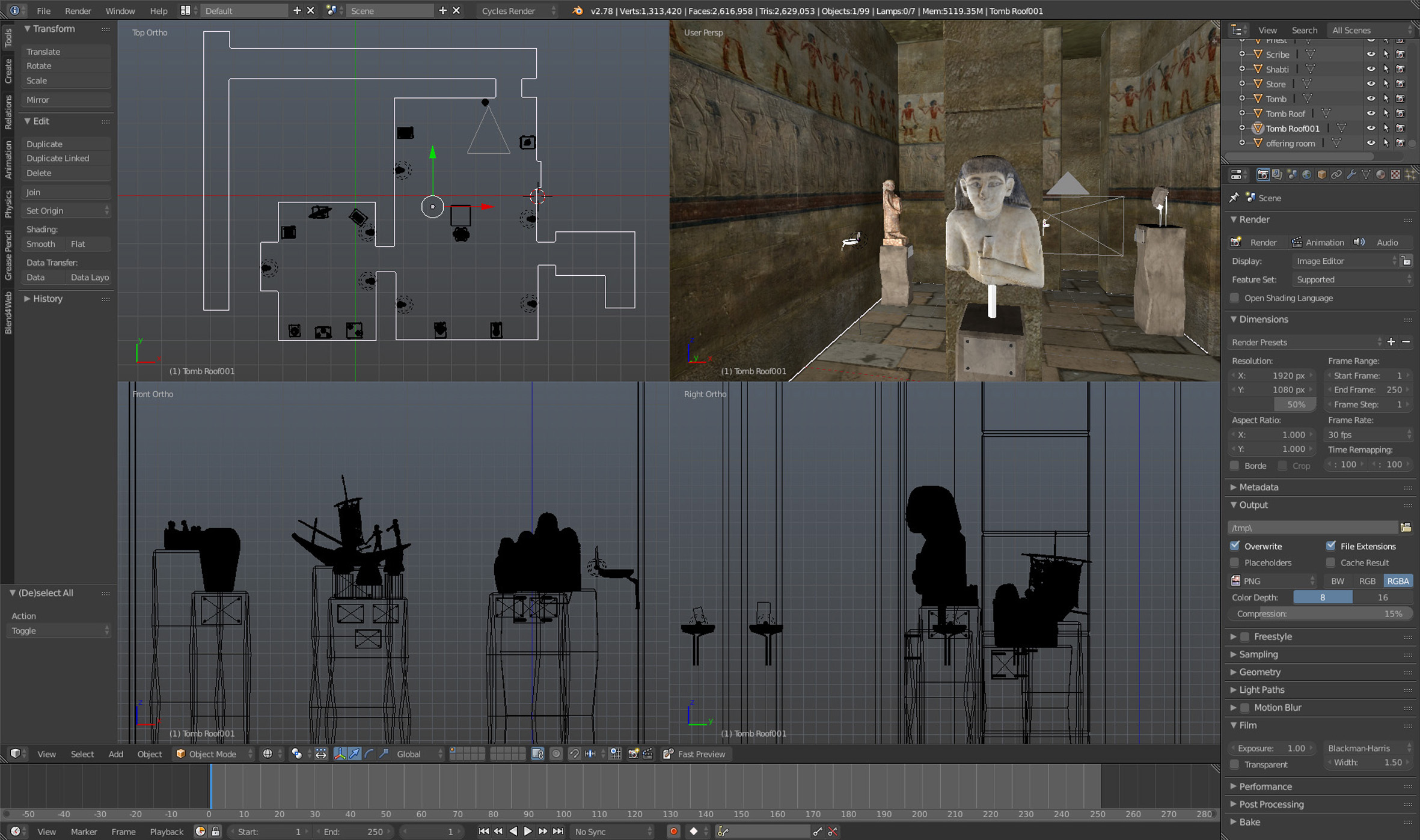 The university has 5,848 pieces in its ancient Egyptian catalogue, with some dating back further than 5,100 years ago.
It is the second biggest collection of its type in Scotland, eclipsed only by National Museums of Scotland. Nicholas and his colleague David Falconer took between 25 and 80 images of 14 items which their software then re-assembled to create photo-realistic 3D models.
The idea for the tomb was to add another element to the experience.
Mr Ironside said: "Originally the scope was to have a collection of items on a table to get a 3D aspect.
"But we thought if we're going to do it, it should be a virtual experience."
Around 150 objects will be going on display in the Lokschuppen Rosenheim exhibition centre near Munich for nearly six months from Friday, March 24.
The university is also lending a CAT scan of a mummified feline. Pharaoh: living in Ancient Egypt, explores building, religion and society through artefacts, detailed models and digital stations.
To take part in the virtual tour, visit www.mercury92.com/AU-Museums/Egypt.html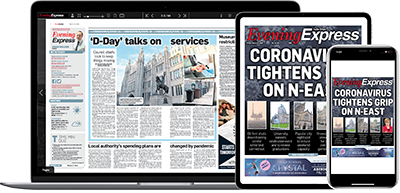 Help support quality local journalism … become a digital subscriber to the Evening Express
For as little as £5.99 a month you can access all of our content, including Premium articles.
Subscribe