A football game with a difference is taking place in the north-east this weekend.
Members of the Mearns Vintage Vehicle Club will play the beautiful game with vintage tractors at the Fettercairn Show.
Four teams will compete, with three vehicles on each side with a wooden board attached to the front.
David Birse, former Brechin City FC chairman, will provide commentary for the game.
The four teams competing are made up of orange Nuffields, blue Fords, red Fergusons and grey Massey-Fergusons.
Mike Robertson, chairman of vintage vehicle club, said: "It hasn't been done with vintage tractors before.
"It has been done with modern tractors and we thought it would be a great idea to bring something different to the Fettercairn Show.
"We hope it will be a real crowd-pleaser.
"David will be on scaffolding beside the pitch along with the referee because it wouldn't be safe to have a referee on the pitch with the tractors.
"We will have two semi-final games at 12.30pm and 2.30pm. The final will then take place at 4pm."
The Fettercairn Show takes place on Saturday from 9am.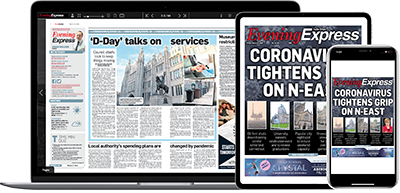 Help support quality local journalism … become a digital subscriber to the Evening Express
For as little as £5.99 a month you can access all of our content, including Premium articles.
Subscribe