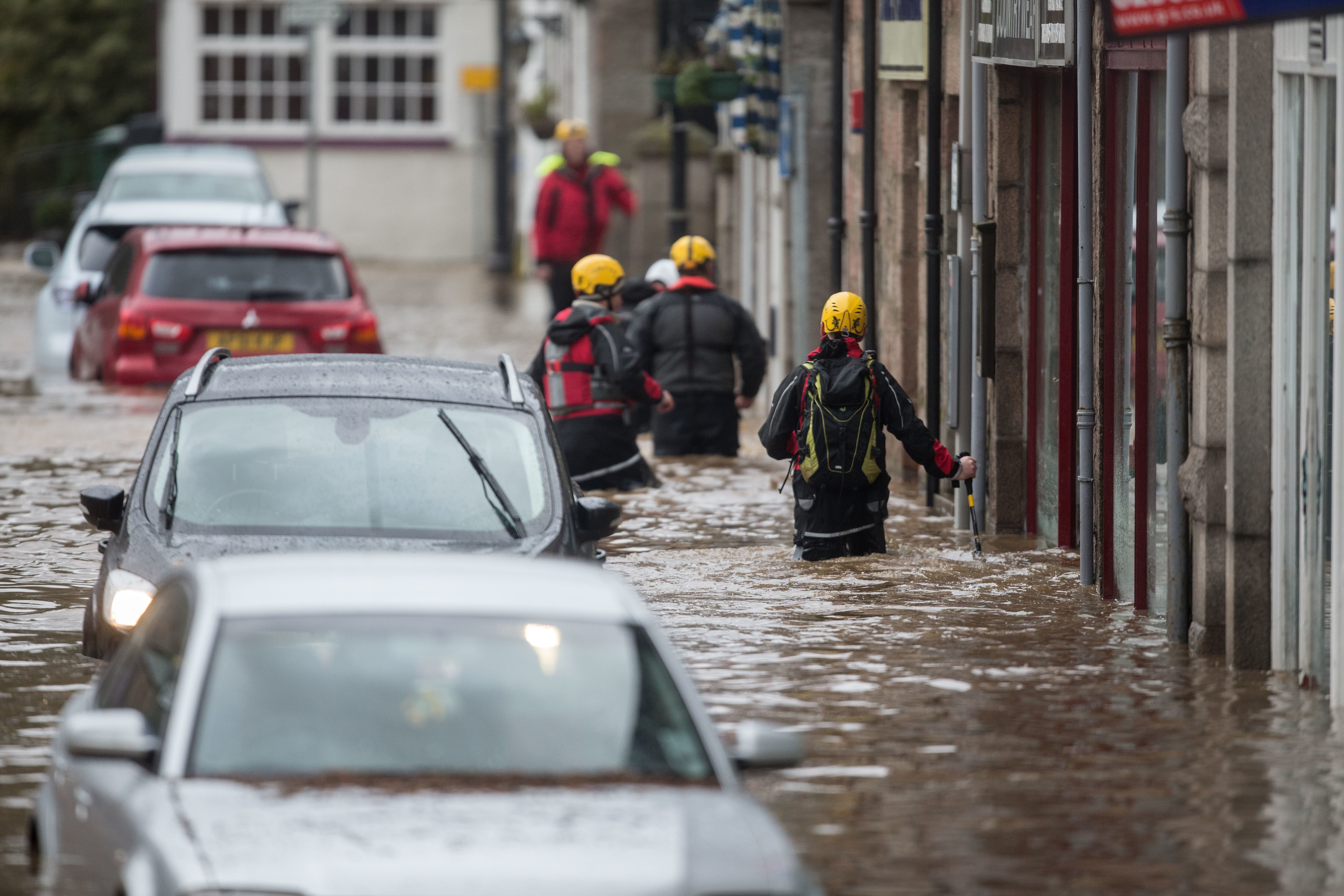 Ballatar is still very much recovering from the aftermath of Storm Frank a year ago.
When the weather hit on December 30, parts of the village were left devastated after the three to four feet of water flooded through streets, destroying homes and businesses in its wake.
Walking through Ballater now, you notice the streets are lined with workmen's vans.
The tradesmen are still helping to get the Deeside village back on its feet following Storm Frank.
Many of the shops are still empty and there is no sign they will come back soon – although Prince Charles has recently opened an eatery in the village.
Ballater Community Council chairman Jim Anderson said: "There's still a long way to go.
"There's still people living in fear.
"There's still dozens of people not back in their homes and there's still folk arguing with insurance companies.
"There's still shops empty on the main street – there's at least one of those still arguing with insurance.
"Ballater has definitely not been the same place since."
Jim said that while the floods had been devastating for many in the village, a lot of good had come as a result, including a growing community spirit.
"The Duke of Rothesay has opened his place and there's some good come out of the bad, but there's a lot of work still to do.
"There's been a lot of good community spirit come out of it – a willingness to help each other."
He said despite a year having passed since Storm Frank many residents still fear a repeat.
"People are living in fear of it happening again," he said.
"Nothing has changed. They sorted the bank at the golf club, but nothing really seems to be different.
"The village is still a bit on edge."
One business which was forced to close its doors for months following the flooding was HM Sheridan Butchers.
Owner Barry Florence, who was forced to bin between £40,000 and £50,000 of stock, said the village and its businesses were still recovering.
"I wouldn't say we were back to where we were – there's still residents out and still a few shops to open," he said. "Overall the recovery is ongoing. Ballater has great potential.
"All the shops that are done up are done up to a good standard now and things are getting better."
Barry said he felt business had slightly dipped since Storm Frank hit.
"It's very difficult to judge (if there has been a drop in business) as we were shut for three months," he said. "Overall things would be back slightly, but we are still in the recovery stage and there's still work to be done.
"Other businesses are closed, there's still work ongoing to reopen one or two which it's still a bit unknown, and no work has been going on, and one or two have had a change of business."
With the anniversary of the floods looming Barry admitted some people in the village were worried of a repeat – especially as storms swept in at the weekend.
"I think the reality is no one knows what the river is going to do now and we haven't had such a wet December," he said.
"Last year a lot was saturated and the water had nowhere to go."
Another business, Fraser & Mulligan, is back open and trading once again, however, it is much quieter and there are less staff working in the premises.
Gordon Fraser, a partner in the firm of solicitors, said: "It took us around four or five months to reopen the office again.
"Everything in the office was destroyed as a result of the floods.
"The business has been hit at the moment but I am sure it will come back."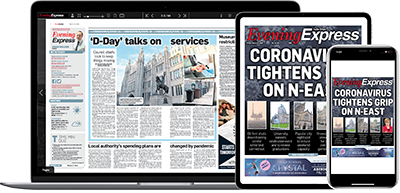 Help support quality local journalism … become a digital subscriber to the Evening Express
For as little as £5.99 a month you can access all of our content, including Premium articles.
Subscribe