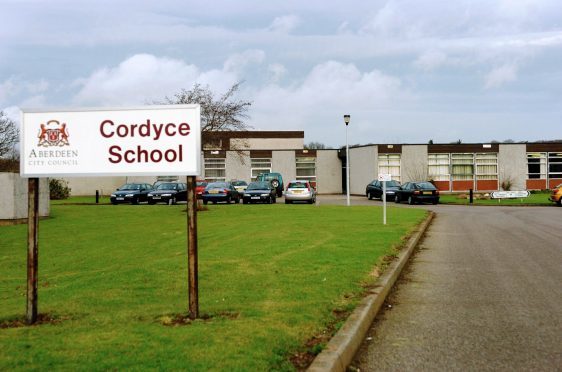 A consultation has opened on a move to permanently close an Aberdeen school.
Cordyce School in Dyce provided secondary education for pupils with additional support needs arising from social, emotional and behavioural difficulties.
A review carried out in 2013/14 into inclusion made a number of recommendations to Aberdeen City Council, including introducing pupils with these needs into mainstream education.
Since this month, there have been no pupils enrolled at the school and it is proposed it will permanently close from April next year.
A consultation report into the plans said: "In bringing about this transformation, Aberdeen City Council has worked with its third sector partners to support the development of bespoke pathways for young people, focused on the needs of individuals and consisting of a range of interventions and opportunities to promote learning and wellbeing.
"In light of this there has been a gradual reduction in the pupil roll at Cordyce School, and an increase in the number of children and young people whose needs have been met within mainstream schools.
"It is anticipated that this work will continue, and that there will no longer be any young people placed within Cordyce School."
When the school had a full pupil roll, it had the highest running cost per pupil of all the schools in Aberdeen and a total annual property running cost of £145,760.
The report added closure of the school would bring about a reduction in running costs for the council.
While the building remains in place but not operating as a school, the payment of non-domestic rates relief would be required, at a cost of around £82,000 a year after an initial rates relief discount period.
The school had other educational limitations, according to the report.
It was unable to provide a broad curriculum which met the needs of all learners due to recruitment difficulties and the school itself was not deemed a "suitably stimulating" environment.
According to the report, discussions with pupils in 2016/17 confirmed while they had a positive view of the school, many of them also referred to the fact they were "the worst behaved" young people in the city.
A public consultation meeting on the plans will be held on Wednesday, September 20, from 7pm until 8pm at Bucksburn Academy.
All responses to the consultation should be submitted before 5pm on Friday, October 13.
Those interested can respond to the consultation via the council's consultation hub at https://consultation.aberdeencity.gov.uk.