Hundreds of people are today expected to attend the launch of a city light festival.
Some of Aberdeen's landmarks are to be bathed in light this weekend for the SPECTRA festival, including at Mitchell Hall, part of Marischal College, and St Nicholas Kirk which both feature in the video above.
Many of the 20 original works that will be on display have been created by artists who are showing in Scotland for the first time.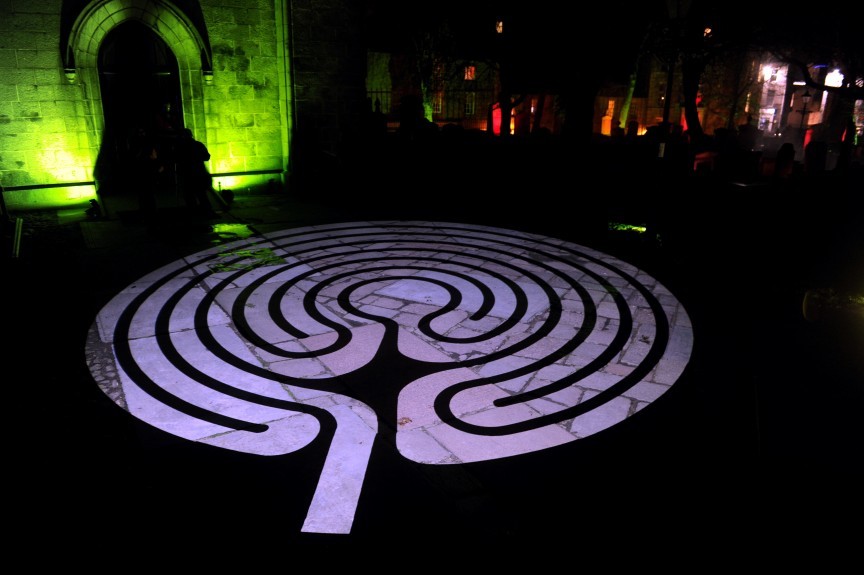 And dance group Inverted Aberdeen – a new fitness and circus skills group which provides support for people struggling with mental health, alcohol and social issues in Aberdeen – were given the job of launching the event with a live performance in Union Terrace Gardens.
Aberdeen City Council deputy leader Marie Boulton said: "This is a world-class event which provides the city with something totally cutting edge, both artistically and from a technological stand point.
"It also puts Aberdeen on the map as a cultural capital.
"Events likes SPECTRA can become a driver for both economic and social change and play a significant role in the city's artistic evolution.
"This is an event the citizens of Aberdeen can be truly proud of and will draw thousands of people.
"The response already on social media has been magnificent."
For the first time, the event will be held on multiple sites, including its original home in Union Terrace Gardens, St Nicholas Kirkyard, Marischal College and the art studio 17 in Belmont Street.
The four-day light extravaganza will feature stand-out installation The Pool.
Visitors to the exhibit in Union Terrace Gardens will be able to witness the artwork which comprises 40,000 LED lights and computerised pads that change colour as visitors hop, skip and jump on them.
Water Light Graffiti at Union Terrace Gardens allows the audience to create graffiti with a water pistol, a paintbrush, a water spray, your fingers or anything damp.
And original composition Digital Dust, performed by the BBC Symphony Orchestra, will also feature. Artwork commissioned specifically for Spectra 2016 will also be projected onto Mitchell Hall at Marischal College.
Created by Scottish-based mapping specialists Double Take Projections, the images will feature the latest innovative research from the University of Aberdeen as well as images of historic contributions to design, science and society uncovered from Aberdeen archives.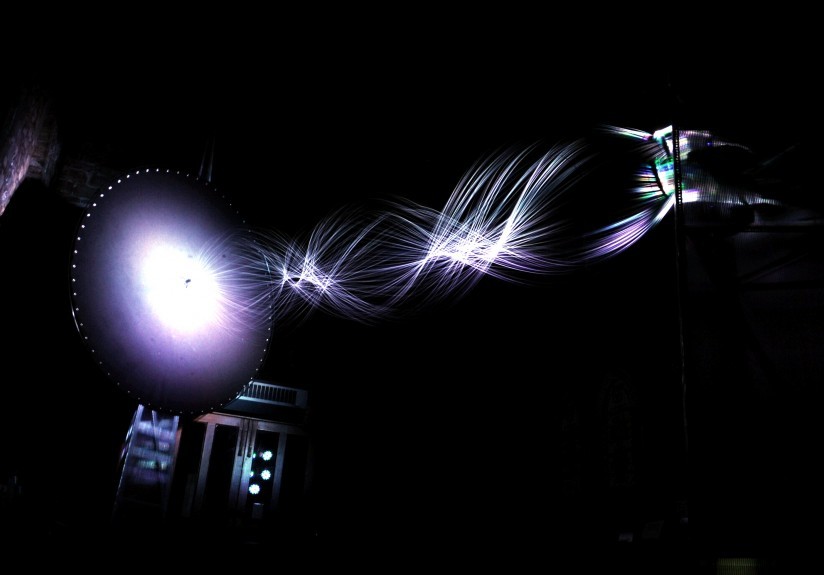 St Nicholas Kirkyard will feature the Light Wave Power piece, a futuristic light sculpture with an overhead kinetic wave display which allows visitors to walk underneath.
The waves continuously change shape and colour.
And history buffs can use an app to learn about the stories showcasing Aberdeen's history of innovators.
Using 3D virtual video animations and image recognition software, an animated video will spring to life from the user's smartphone or tablet when it is pointed at the images. The app will feature the stories of notable figures from Aberdeen's history including The Wizard of the North – Professor John Henry Anderson.
The free festival will run from today until Sunday.
The installations at St Nicholas Kirk and Marischal College will be open from 6.30pm to 9.30pm while Union Terrace Gardens will be open from 6.30pm to 10pm with last entry half an hour before closing time.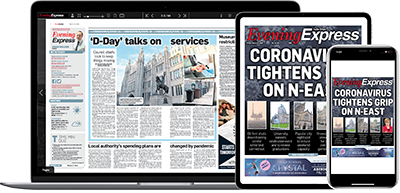 Help support quality local journalism … become a digital subscriber to the Evening Express
For as little as £5.99 a month you can access all of our content, including Premium articles.
Subscribe