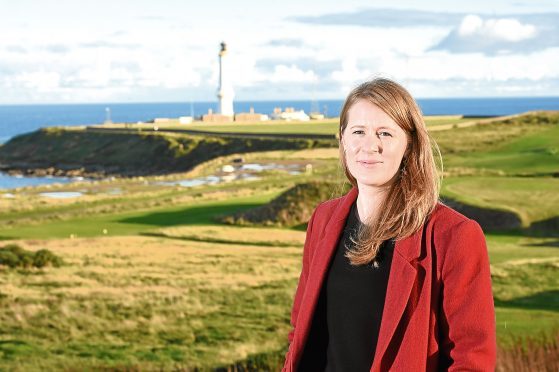 A new video showcasing the proposed £10 million dolphin-watching centre overlooking Aberdeen Harbour has been revealed.
The planned heritage and science centre at Greyhope Bay near Torry will make Aberdeen one of the prime spots in the UK to see marine wildlife, such as dolphins, porpoises and whales.
Now the public have a chance to see how the centre could look after the release of a 3D video showing a virtual reality tour of the proposed building.
The footage was shown last night at a fundraising gala dinner in aid of the project at the site of the proposed development.
Initially envisaged as a visitor centre with a viewing platform, the project has grown to now include a restaurant, theatre and interactive exhibit space.
The facility is also expected to become an international hub for marine research and planners hope it will provide a major boost for tourism in the city and beyond.
Today the public were invited to visit the marquee between 11am and 4pm for a family fun day.
Fiona McIntyre, marine research scientist and the managing director of the development, said she hoped this will give the local community a chance to see what Greyhope Bay is all about.
She added: "Of course, there's always the chance to spot the dolphins – the folk from RSPB Dolphinwatch will be on hand with binoculars and telescopes to help people enjoy the marine life.
"Throughout the day, we'll also be hoping to raise even more cash for the project through raffles and donations."
Councillor Alan Donnelly, who represents Torry, said he was "very supportive" of the venture which could help in the diversification of Aberdeen's economy.
He said: "We need to diversify Aberdeen's economy away from oil and gas. And the new harbour being built there will potentially attract cruise liners and have tourists come in and look at the dolphins.
"I warmly welcome it and I think the community in Torry would like to see it.
"It would be absolutely magnificent, I just hope it's deliverable."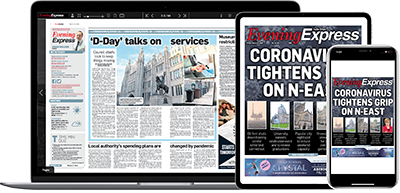 Help support quality local journalism … become a digital subscriber to the Evening Express
For as little as £5.99 a month you can access all of our content, including Premium articles.
Subscribe