Video of a talented north-east bagpiper playing a new children's favourite to revellers on a late-night bus has racked up hundreds of views.
Lianne Logie made bus passengers clap and cheer by performing the popular new children's song Baby Shark.
The 31-year-old mum-of-one had been performing at a charity gala at Fife Lodge Hotel in Banff and was on a private bus to New Deer with others who had been to the event.
Some of the revellers began chanting "Baby Shark" – referring to a popular new children's song about a shark family.
Lianne, of Turriff, said: "I had been playing at the charity gala in Banff to raise money for Friends of Anchor and everyone on the bus was chanting Baby Shark.
"Most of us are parents, so we have heard the song so many times," said Lianne, whose daughter is Amelia.
She added: "I'd never even played the song before, so just had to make it up as I went along. Luckily the bus was happy with the rendition."
The video has been viewed more than 600 times since in just over 24 hours.
"I can't believe it has got so many views. I'm absolutely mortified, but it's all good fun," said Lianne, who usually plays with Inverurie Pipe Band.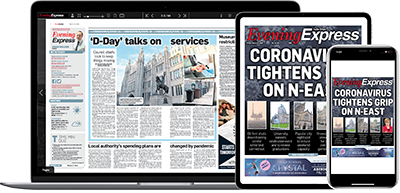 Help support quality local journalism … become a digital subscriber to the Evening Express
For as little as £5.99 a month you can access all of our content, including Premium articles.
Subscribe