Video: Nerve-wracking race to get Aberdeen's Music Hall open on time
Transforming Aberdeen's Music Hall was a labour of love for the arts boss who spearheaded the £9 million renovation – but one that posed massive challenges along the way.
Not least of which was the shock discovery the almost 200-year-old Category A listed building was sitting on extremely poor foundations – in some places literally just sand and rubble, according to Jane Spiers, chief executive of Aberdeen Performing Arts.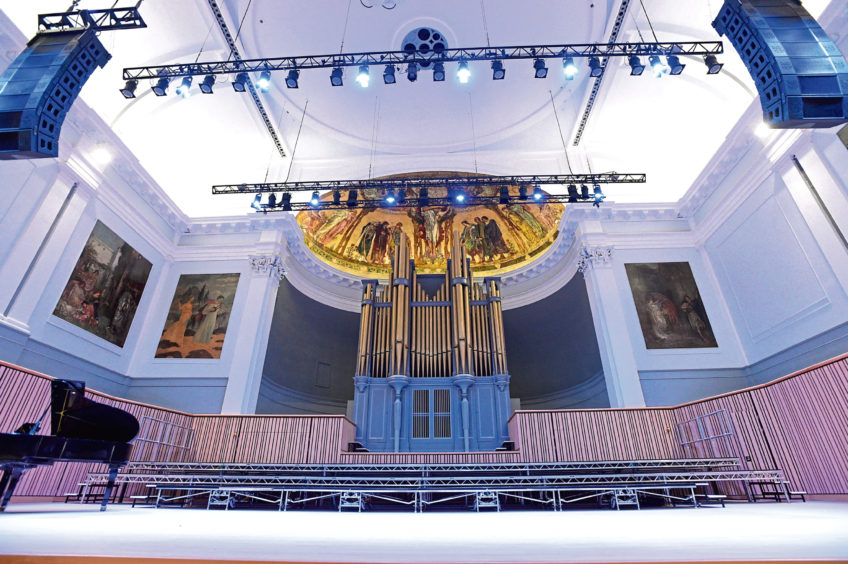 The find was made as contractors started digging down to create a new basement level to expand and transform the much-loved arts venue, which reopens today.
"I supposed if I anticipated anything – this being the Granite City – was that we would hit granite," said Jane. "But to actually find sand and rubble… having uncovered that we couldn't just walk away from it, we didn't want to walk away from it.
"We just wanted to get in there and fix it and we did."
Jane credits contractors Keir Construction and architects BDP with rising to the challenge, changing the original design and performing "some amazing feats of civil engineering in order to shore up the building to be able to stabilise the foundation".
That inevitably cost time and money, setting the project back at least five or six months and adding more than £1 million to the cost, along with other structural problems uncovered during the work.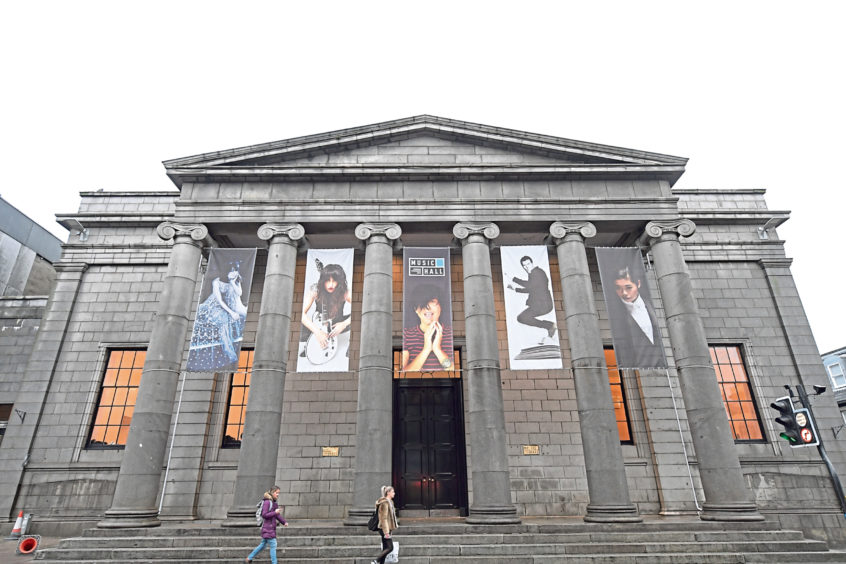 But everyone involved in the renovation was determined to hit the opening date of autumn/winter 2018, said Jane.
"We made a promise to the city and we wanted to deliver on that promise. It's been closed for more than two years and we're all missing the Music Hall in the city. We want it back," she said.
To meet the deadline, an agreement was struck with Keir for APA to fit out the building in the past few weeks while the contractors were still working on it – speeding the process up by three months.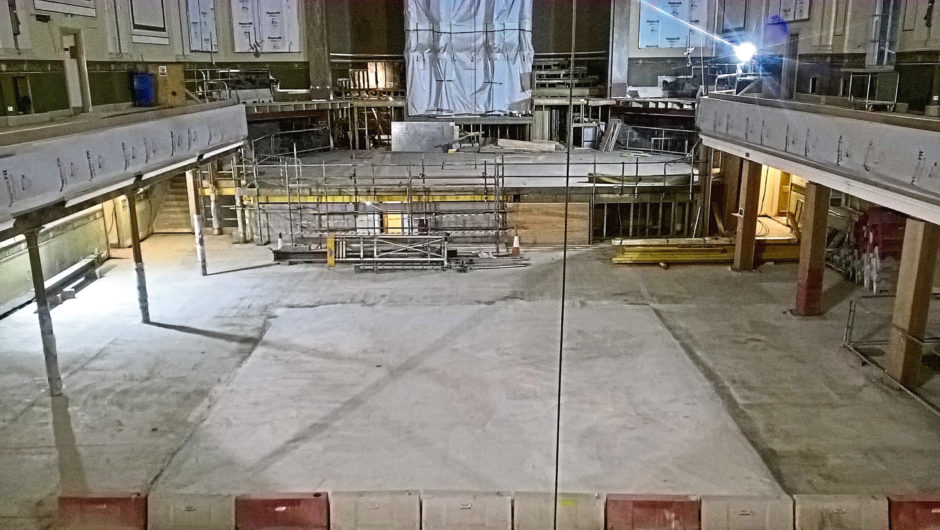 Even then, it has gone right up to the wire with finishing touches carried out hours before today's grand reopening.
Jane said: "It's nerve-wracking, it really is a race to the finishing line. We are fitting out the building surrounded by joiners, plumbers and electricians, we are almost falling over each other."
She said everyone on site, the contractors and APA's own team couldn't have been working harder, day and night.
"It's a measure of what the Music Hall means to people. So many of the contractors and subcontractors on site are from Aberdeen and the north-east. They know the building, they love it. We are now a seamless team – there are no contractors or architects – just a team of people who are passionate about the project, committed to seeing it through and getting it open."
---
---
She said the £9m cost of the renovation is fully funded, a mix of grants from public bodies including Aberdeen City Council which owns the building, donations from trusts and foundations, public giving and a £1.5m input from APA's own reserves – "not inconsequential because we are a charity", said Jane. The funding includes a £2m loan from the council.
Jane said the fundraising drive was affected by the oil and gas downturn which hit just as the campaign was starting. "How on earth can you go looking for investors in the Music Hall when companies in the city are making people redundant? That was really challenging."
However, it also gave Jane one of the high points in all the ups and downs of the projects.
While the sums might not be as much as they might have been five or 10 years ago, APA has been able to build relationships with firms that will invest in the charity for a long time to come, she said.
From dream to reality: Renovating Aberdeen's Music Hall filled with memories
Jane also praised volunteer fundraisers – from those who ran the New York Marathon to people who just put a pound in a donation bucket to help the cause.
She said when she first walked through the door of the Music Hall as APA chief executive in 2012 she fell in love with the building, saw its untapped potential and wanted to make it the best it could be – even though she knew the upgrading of a near 200-year-old Category A-listed building in a city centre was "not for the faint-hearted".
Now, with the doors open, she believes it has a great future to look forward to in terms of concerts, events, education and a true cultural, attractive hub in the heart of Aberdeen.
"I want it to be full and busy. I want to see younger audiences, more diverse audiences, a much broader programme," she said.
"I want us to attract top artists from across the UK to be a well-regarded concert hall on a European circuit.
"I want there to be lots more creative learning, I want to see more footfall in the city centre.
"All of these things and more."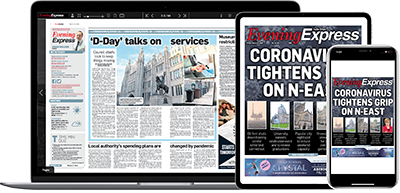 Help support quality local journalism … become a digital subscriber to the Evening Express
For as little as £5.99 a month you can access all of our content, including Premium articles.
Subscribe