An adventurous dog has found some interesting new toys on his daily walks – including a traffic cone and a child's bike.
Border Collie Loui, 12, has pulled some intriguing items from the burn in Hatton where he regularly walks with owner David Smith, 54.
Multiple footballs, traffic cones and even a bike have been retrieved by Loui, with David thinking the playful pup is just on the hunt for a new toy.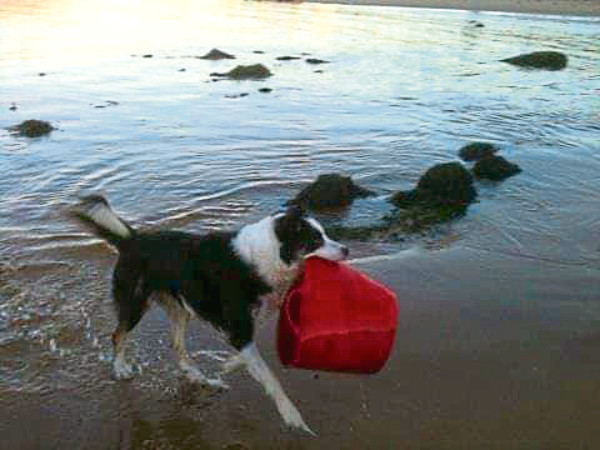 Loui followed in the footsteps of older brother Bracken, another Border Collie who died a few years ago.
David said: "Where we live in Hatton, the two of them would just constantly be dragging things around and playing with them.
"They were known as a pair of Wombles because of the amount of rubbish they've picked up in the burn or from the shrubbery nearby.
"Over the past few years, we've had hundreds of footballs and tennis balls, and the push bike that Loui really wanted.
"He even managed to grab the wheel trim from a lorry that was in the burn – you name it, he's probably picked it up. It's one of those things that he took up, and he just hasn't stopped since."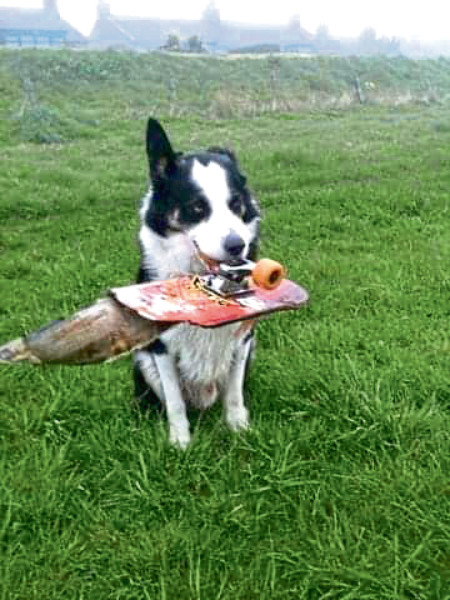 When Loui manages to get his new toy, whatever it may be, from the burn or the undergrowth, he'll bring it to David so he can throw it for him.
For David, an ambulance technician, it's presented one very positive side effect.
He said: "I've not had to buy any more toys for him."
Of all the pooch's finds on his walks, the strangest, according to David, was a child's bike – so much so he had to take out his phone and video it.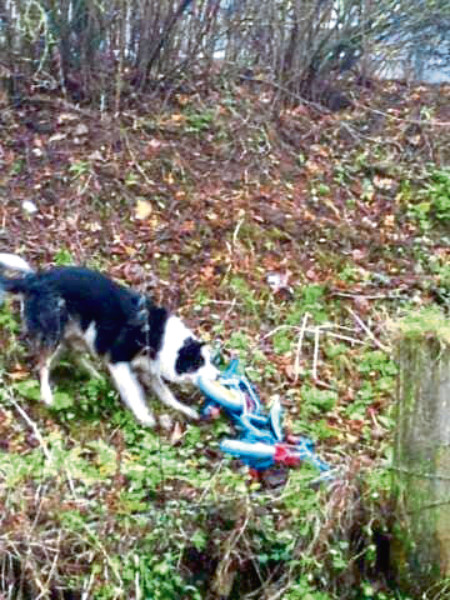 He said: "I was amazed when I saw that.
"He dragged it down the embankment through the burn and up on to the other side.
"I have no idea how he managed to sniff that out – it's not like the bike has a smell.
"My first thought was 'there's no way you're keeping that'."
Despite Loui appearing to be performing a public service, David thinks the reasons are a bit more selfish than that.
He said: "I don't think he's trying to clean the place up or anything like that, I just think he's wanting something to play with. He's just a womble really."
Although it has given Loui something to keep him entertained on his daily trips, David did share his frustration about the mess of the burn.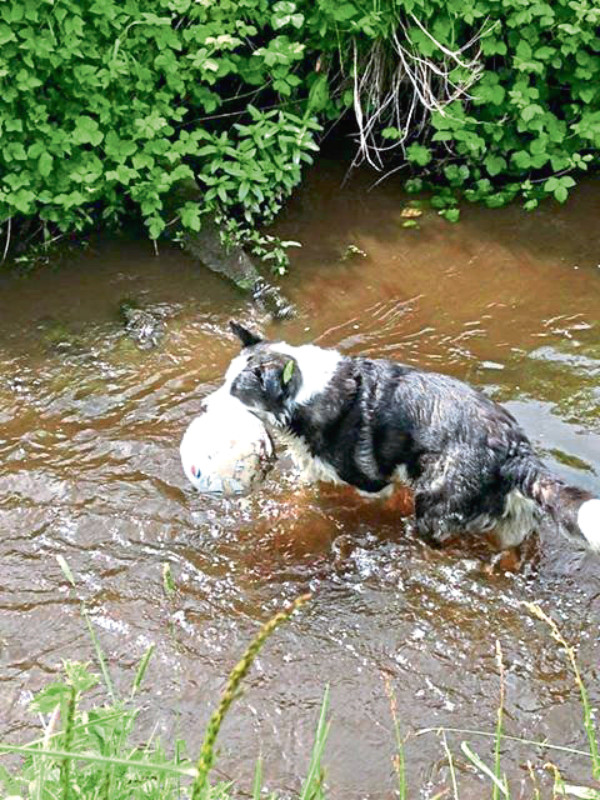 He said: "We know that it's mostly kids that are doing it.
"It is quite annoying because we do have two voluntary litter picks every year – one in the spring and one in the autumn."
Despite the mess that's been left near the burn, David has never feared for Loui or Bracken's safety.
He said: "I've lived here for 14 years, and there's always been seven or eight of us that would take our dogs to that exact area without having any problems.
"There's nothing I ever worry about because I don't think there's anything that's massively dangerous."
David has said that aging Loui, who would be 84 in dog years, has started to struggle a little on his daily treasure hunts, barely managing to get up the embankment.
He said: "He is getting on a bit, and he has his struggles getting up the embankment on the other side of the burn – but if it's laying in the burn, it's still fair game, and Loui will take it."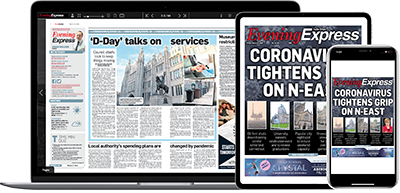 Help support quality local journalism … become a digital subscriber to the Evening Express
For as little as £5.99 a month you can access all of our content, including Premium articles.
Subscribe