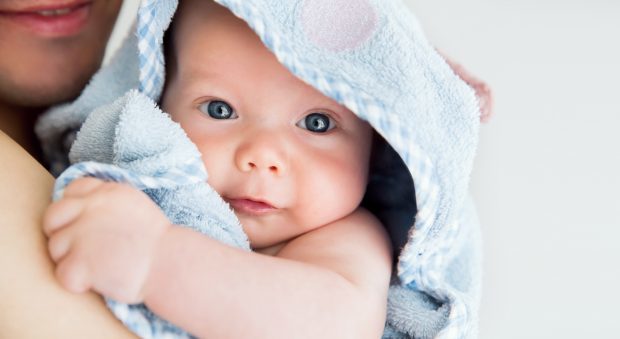 North-east mums will be able to access NHS infant feeding advice from the comfort of their own home via video calling.
NHS Grampian is rolling out the online midwife support with the health board revealing the service will soon be available to families.
Available via an app from an infant feeding midwife, mums can set up a day and time convenient for them to video chat and raise any queries or concerns with a midwife.
Amanda Ross, infant feeding midwife at Dr Gray's Hospital, Elgin, has been piloting the initiative with a number of families over the past four months.
She said: "Calling in to mums via video is a great way to reach more pregnant woman and new mums in the area.
"It's a much more flexible option for all involved and means I can ring in at feeding times or as needed. We've found that arranging the video call for around feeding times is a great way to assess and provide the best ongoing support."
Recent research carried out with mums across Grampian found that many were not aware of the full range of support services available to them, and felt they needed more help particularly in the immediate postnatal period.
More than 60 peer support workers have recently been recruited to work across the region.
Each volunteer has experience of breastfeeding and has been trained to offer friendly personal advice and practical help for both new and expectant mums.
Anja Leman from Garthdee said it's great to see infant feeding advice being made more accessible for mums and their babies.
She said: "The pressures of having a baby are huge and it can be overwhelming at times. When my little one was first born I had lots of questions, some specific things and then just general questions and concerns you have as they grow.
"It's reassuring to know there is someone you can quickly set up a chat with."