Video: Aberdeen streets come alive with colour as Nuart festival officially launches
A street art festival has kicked off and promises to bring a splash of colour – and thousands of visitors – to Aberdeen.
Nuart Aberdeen has turned neglected walls across the city centre into canvases for some of the world's best street artists.
This year's festival theme explores the importance of storytelling and its relationship to the city.
Nuart Aberdeen 2019 18 – 21 April 2019
Awesome preview from @FifthWallTV #nuartaberdeen #nuart #aberdeen@AbdnInspired @AberdeenCC @BurnessPaullLLP @McgintysGroup @CANOffshore @arrestedmotion @JuxtapozMag @GraffitiArtMag pic.twitter.com/0PQUu5EFa9

— Nuart Aberdeen (@nuartaberdeen) April 18, 2019
The globally-renowned street artists making their unique mark on the city are Axel Void, Ememem, Ben Eine, Evol, Helen Bur, Hush, Julio Anaya Cabanding, Smug, Vhils, Jan Vormann, Hama Woods, Dotmasters and Anders Gjennestad, aka Strok.
The first event took place last night with a sold-out interview with legendary Scottish artist John Byrne at the Belmont Cinema.
One of the most eye-catching pieces included is by Australian artist Smug at the Green, placed opposite the popular Herakut mural from 2017.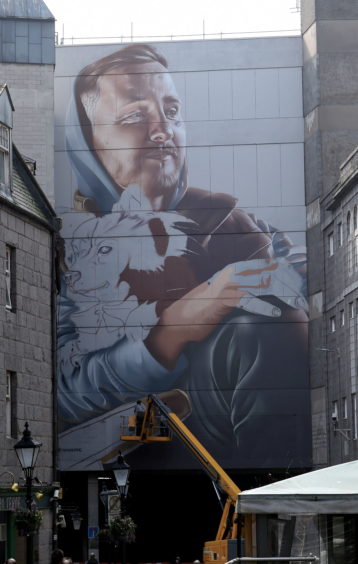 Vhils has been drawing crowds throughout his production on Palmerston Road, drilling into concrete to create his homage to mark Aberdeen's solidarity with striking Spanish seafarers in 1936.
As well as looking up at the large-scale murals, visitors to Nuart Aberdeen will need to look down, as transformed electricity enclosures boxes, concrete planters and other familiar elements of the modern city appear courtesy of Evol.
Misbehaving children are the centre of another large colourful piece by London artist Dotmasters, which can be seen stretching along Jopps Lane and Flourmill Lane.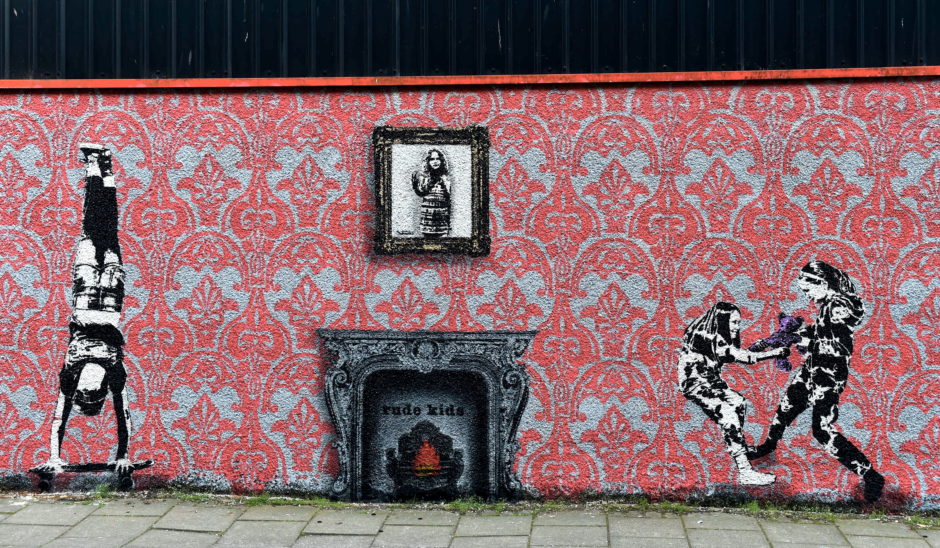 A leopard – a key symbol in Aberdeen's coat of arms – can be seen on Crooked Lane in a piece by Norwegian artist Hama Woods.
Berlin-based artist Jan Vormann, 36, said his art, which slots Lego bricks into damaged portions of walls said: "I do like to isolate one object and then place it into a context that shakes it up and make it something else. I like to find objects that are universal."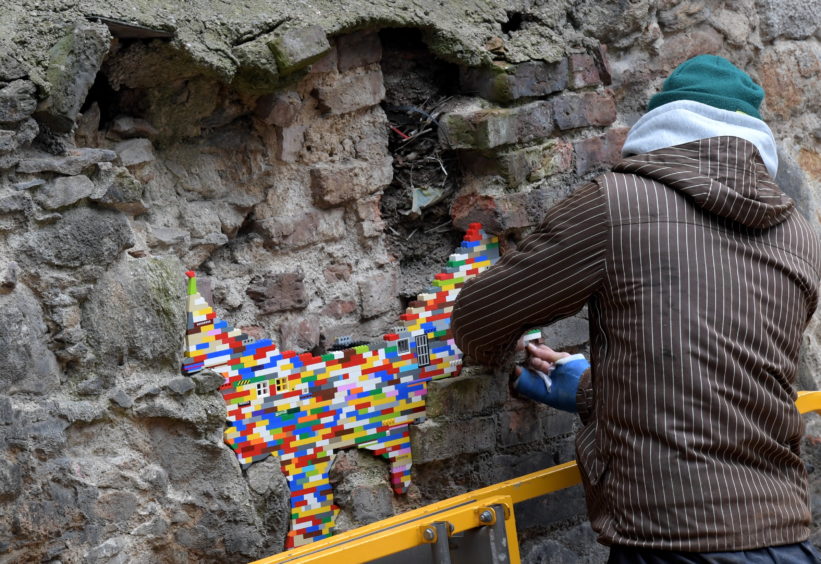 Along with the art trail, this year's festival includes talks, Q&As with artists and film screenings throughout the weekend.
Martyn Reed, director and curator, said: "This year's Nuart is based on storytelling and the city, and we're truly honoured to have been allowed to become a part of them.
"We're looking forward to hearing new stories about local encounters with this year's work."
Councillor Jenny Laing, Aberdeen City Council co-leader, said Nuart Aberdeen is bigger and bolder this year.
She added: "As a city we have realised we need to diversify the economy.
"We want to retain oil and gas but we also want to make sure we are developing other sectors.
"The tourism sector is a strong sector but it has been dwarfed in the past – we want to make sure we are putting the investment in there."
Adrian Watson, chief executive of Aberdeen Inspired, added: "Over the past two years Nuart Aberdeen has built a very special place in the hearts and minds of both locals and visitors from around the world"
The full line-up of events in the festival can be found at 2018.nuartaberdeen. co.uk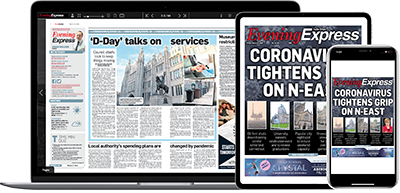 Help support quality local journalism … become a digital subscriber to the Evening Express
For as little as £5.99 a month you can access all of our content, including Premium articles.
Subscribe