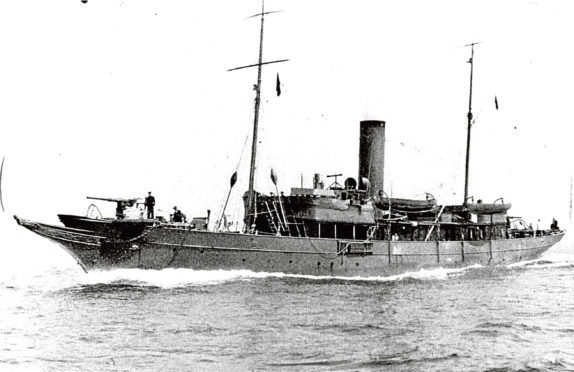 A call has been made for schools in Aberdeen to contribute to a memorial project commemorating one of the worst maritime disasters of the 20th Century.
The HMY Iolaire hit the rocks just outside Stornoway Harbour on January 1, 1919 as it was sailing into the town with sailors returning from World War 1.
Among the 201 passengers who died was 17-year-old Aberdonian David Macdonald, a signal boy in the Royal Navy reserves and the youngest to die in the disaster.
And now a project, spearheaded by the Stornoway Amenity Trust alongside pupils at the Nicolson Institute on the Isle of Lewis, will commemorate the centenary of the ship's sinking with a memorial.
The project aims to collect a stone from the hometown of each of the victims – and it is hoped that pupils from schools across the country can help.
The trust has already contacted Aberdeen Grammar and Bridge of Don Academy asking them to donate a stone from the city to be part of a memorial cairn.
Tony Robson, Project Organiser for the Stornoway Amenity Trust said: "The Iolaire was a very important aspect of Lewis' history and it was so bad that nobody really spoke about it.
"I think it's very appropriate for the younger generation to learn about what happened, and then to create something for the new generation to remember."
The ship went down after hitting rocks, known as the Beasts of Holm, just yards from Stornoway Harbour, where they were to be met by family on New Year's Day 1919.
The trust is looking for a "cricket ball" sized stone to represent David, and the cairn will split the stones into four sections, each facing a different direction, depending on where the sailors were from.
David's stone will be facing east, along with the other victim from the Scottish mainland, who was from Auchterarder in Perthshire.
Building work on the cairn is to begin next month with a ceremony to be held on March 23.
The trust previously received £8,000 of funding from the Heritage Lottery Fund for the project.
Any stones should be sent to Tony Robson, Iolaire Memorial Project, 2 Holm, Isle of Lewis, HS2 0AZ.