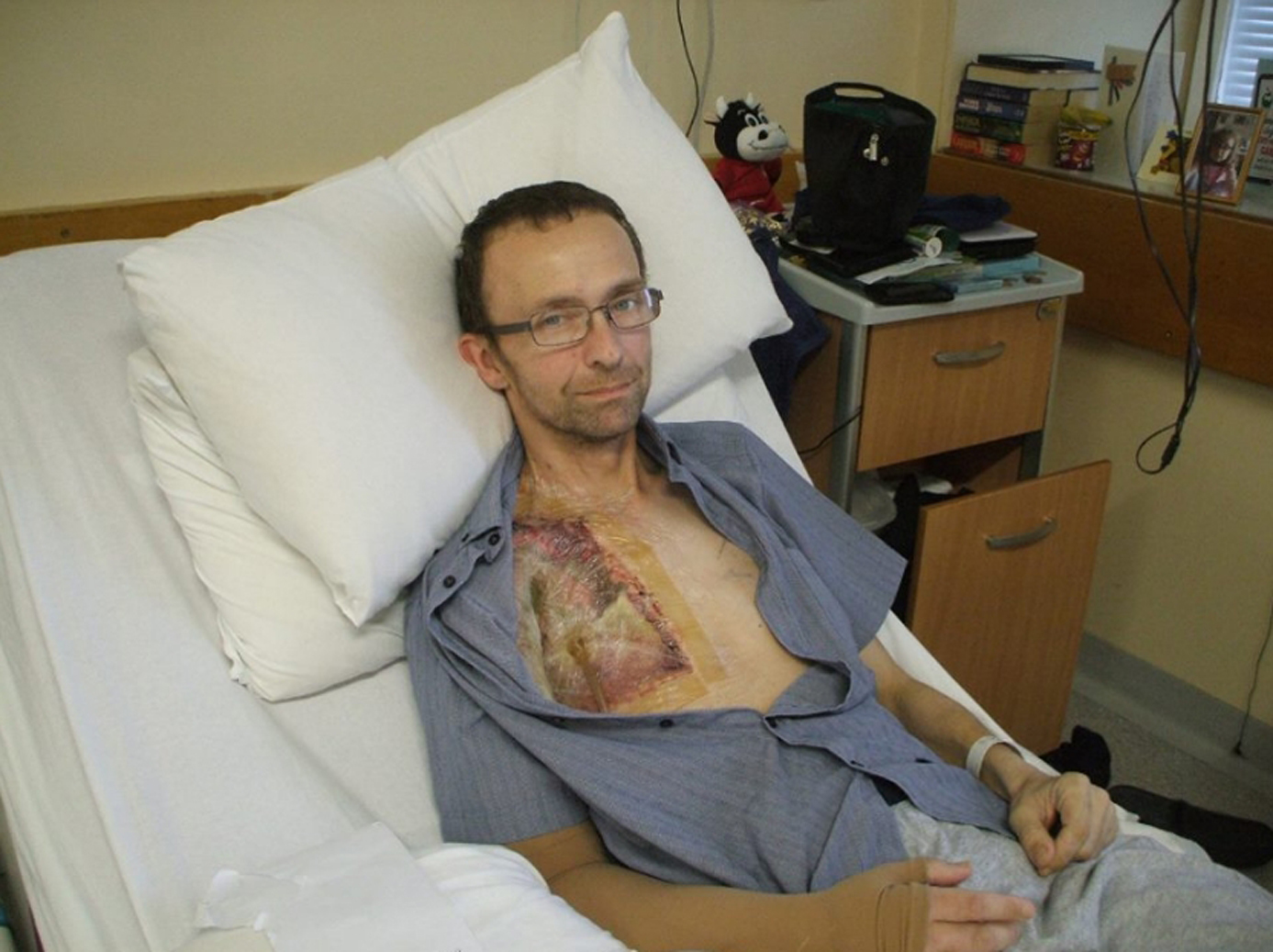 A North-east man who was struck down by a rare flesh-eating bacteria is using his passion for running to aid his recovery.
Robin Grant's symptoms started with a sudden pain in his arm, similar to a trapped nerve.
But, after a week of suffering, he was rushed to A&E and diagnosed with necrotising fasciitis – a tissue-destroying bug.
Four hours after he was admitted, the 43-year-old was taken for life-saving surgery.
He said: "I was in intensive care for about two weeks and on a ventilator for a week.
"The only way to treat the bug is to cut it out – the flesh is essentially dead – so I also required plastic surgery."
Robert, who is from Old Rayne, said his time at Aberdeen Royal Infirmary was frustrating and left him daydreaming about the great outdoors and his favourite pastime – running.
He added: "For me, hospital was an incredibly boring place. So I signed up to take part in a local 10k event while I was still admitted and completed it the next year."
Six months after his ordeal at ARI, the driver supervisor was back at work, but he couldn't shake his passion for running – despite having to adapt to new limitations following his battle with the bug.
Robin said: "I had to develop a different style of running.
"My right side was hit hard – I lost my shoulder muscles and part of my bicep – so it really affected my balance.
"I couldn't swing my right arm and I still can't lift it properly to this day.
"I noticed that I had begun to compensate with the left side of my body, but I actually feel like I'm running better now than I ever did before."
Robin began to enter a number of races across the country – including the River Ness 10k, which is part of the Baxters Loch Ness Marathon and Festival of Running, and takes place in September.
He said: "The River Ness course is great and the energy around the whole event is really uplifting.
"This year I'm looking to up my distance and run a few half marathons.
"I'd run a few before I was ill but this will be the first time I've attempted it recently.
"I've got my sights set on the Baxters Loch Ness Marathon, though. One day soon, you'll find me on the starting line."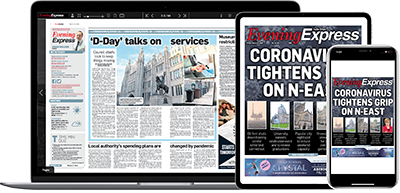 Help support quality local journalism … become a digital subscriber to the Evening Express
For as little as £5.99 a month you can access all of our content, including Premium articles.
Subscribe