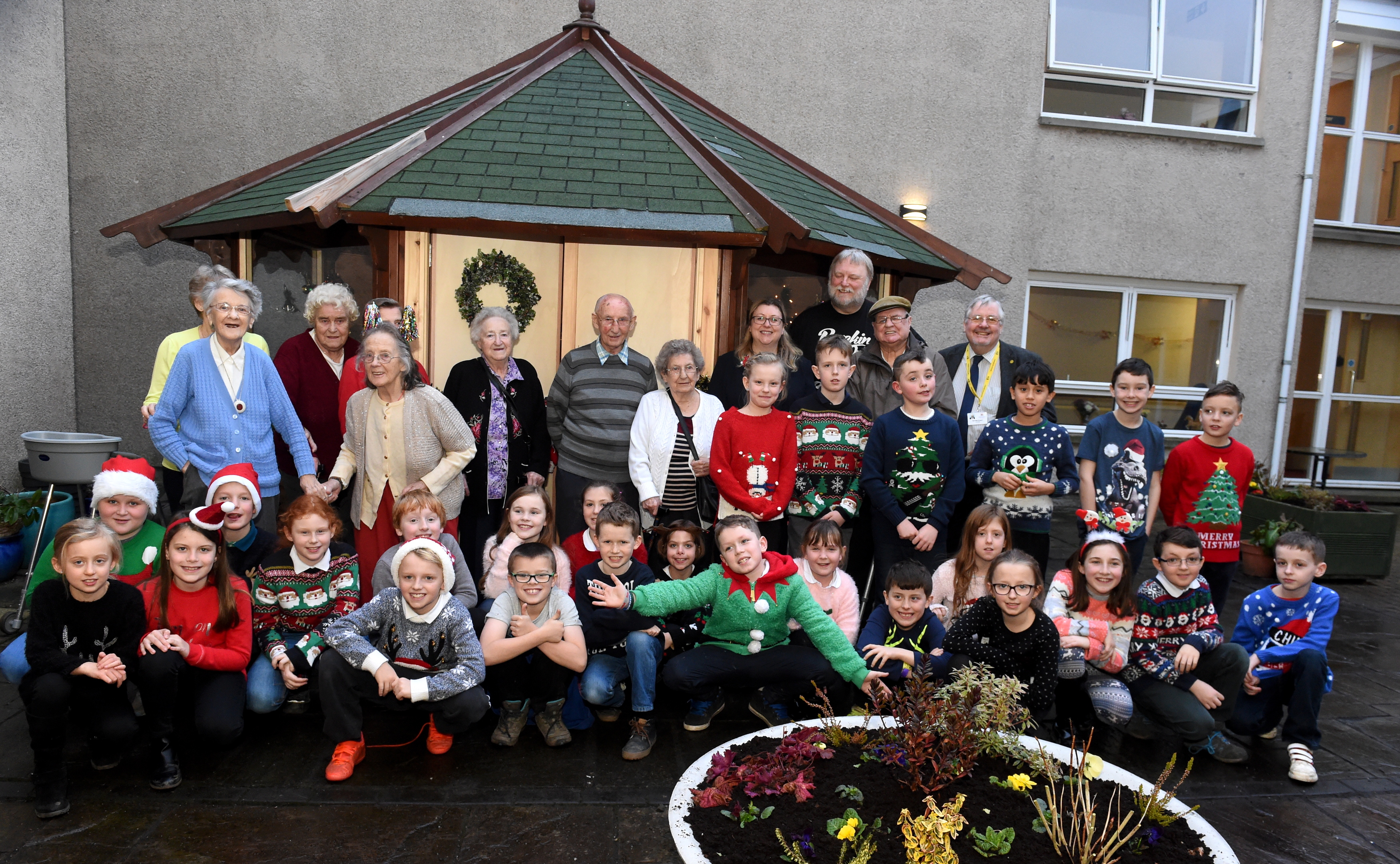 Sheltered housing residents celebrated the grand opening of a gazebo donated by a community group.
The structure at Berrymoss Court formerly stood in Dyce Primary School's playground until it began attracting vandals.
It was given to the members of Dyce Men's Shed to break up and use for timber but the group decided it was too good to destroy, so erected it in the courtyard of the sheltered housing complex in Dyce.
Councillor Graeme Lawrence said: "It's quite a big thing. It was attracting youths at night who were smoking and drinking and leaving the place in a mess, so the school decided to get rid of it.
"The school offered the Men's Shed the chance to take it and they said it was too good to break up for timber.
"Nobody ever really used the courtyard, so putting the gazebo there means people can get out and sit in there."
Men's Shed secretary Davie Walker said: "It's looking good. The residents that I've spoken to are certainly quite keen on it."
The launch saw the unveiling of a plaque bearing the structure's new name – the Berrymoss Bothy. There was also singing by pupils of Dyce Primary School.
The project is a joint effort by Dyce Gardening Club, Dyce Men's Shed, Encourage Dyce, Dyce Community Association, Dyce Learning Partnership, Cllr Lawrence and occupational therapy students from RGU.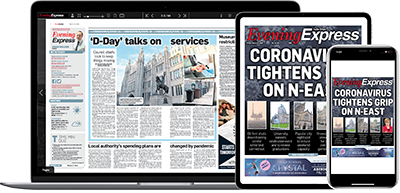 Help support quality local journalism … become a digital subscriber to the Evening Express
For as little as £5.99 a month you can access all of our content, including Premium articles.
Subscribe