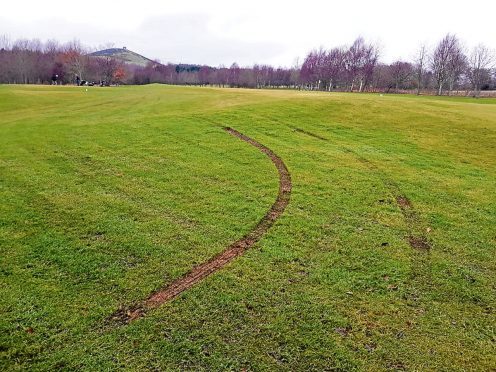 Bosses at a North-east golf club have hit out at yobs who stole two buggies and caused thousands of pounds of damage.
Vandals struck at Insch Golf Club leaving tyre marks on a green, pulling up posts and driving over signs.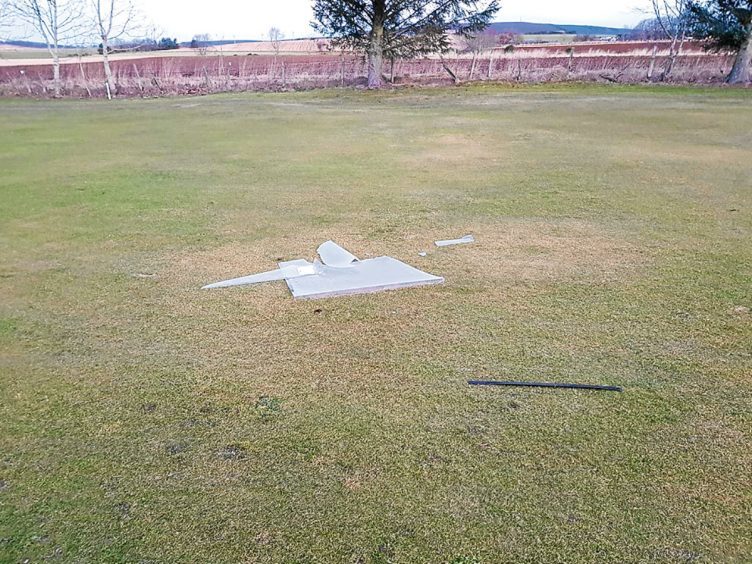 Club manager Jayne Farquhar said she and her staff were "really upset" after the incident on Tuesday.
She said: "It's disheartening because everyone works so hard to keep the greens looking good, and this comes at a time when golf clubs are struggling.
"It would be horrible if this turns out to have been someone local.
"This is a members-only club and they pay a lot to play here so for someone to have done this shows total disregard and disrespect for the work put in."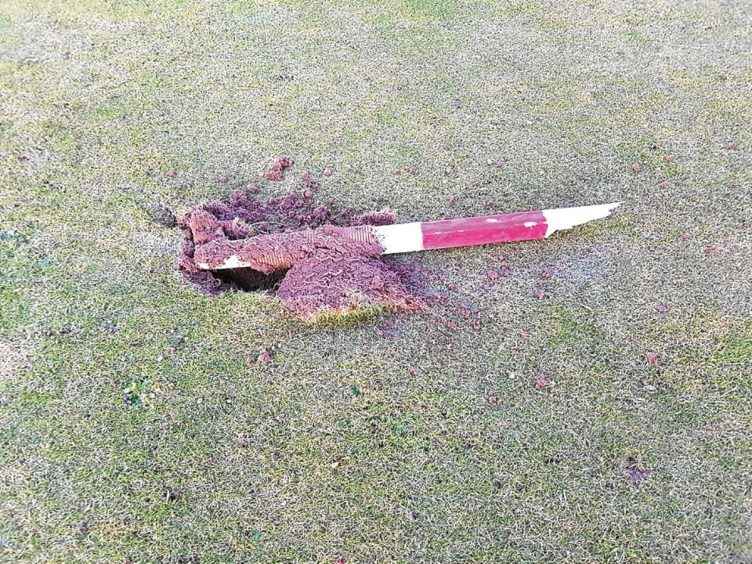 It is thought that the damage to the green alone could be between £2,000 and £3,000 – and that doesn't include the cost of repairing the golf buggies.
One of the buggies was recovered more than a mile away on Western Road in Insch at around 8.40pm on Tuesday with the second recovered a short time later.
Vice captain of the club Colin Campbell was hopeful that repairs could be made to the green.
He said: "We are all disappointed.
"This has happened before but never as bad as this – this is substantial damage.
"Our head groundsman is confident that he can re-cover the green, but because the grass isn't growing now the scars will be visible for a while.
"The mechanic will be looking at the buggies because the windscreens were smashed and there may be also be damage to the underside as the vandals drove over signs."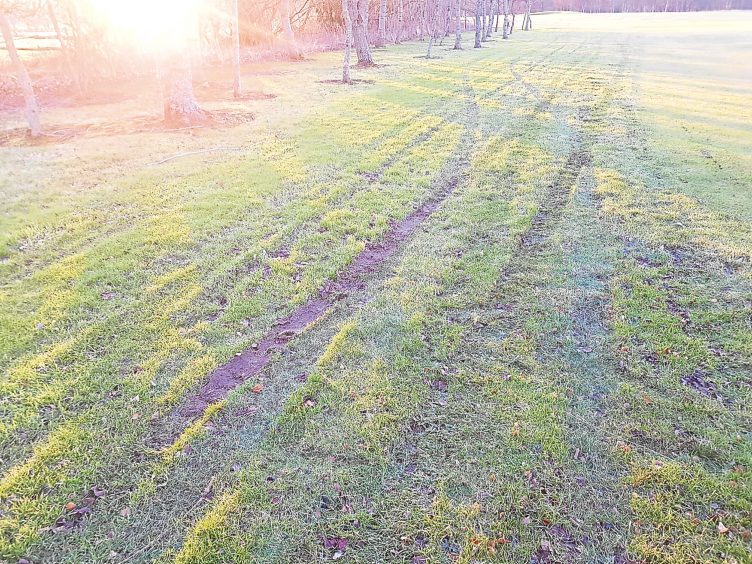 Investigating officer Pc Mark Hammond said: "The buggies had been parked at Insch Golf Club at 3.30pm that day but a member of the public called in about the buggy at Western Road in the evening.
"Anyone who either saw any of the buggies being moved later in the afternoon or in the evening or who knows anything about this incident is asked to contact police."
Anyone with information is asked to contact Police Scotland on 101 quoting reference 3594 of 30 January.
"Information can also be provided anonymously via the charity Crimestoppers on 0800 555 111.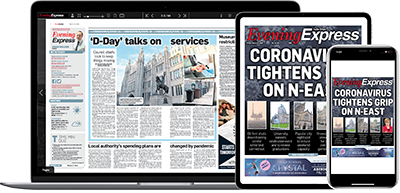 Help support quality local journalism … become a digital subscriber to the Evening Express
For as little as £5.99 a month you can access all of our content, including Premium articles.
Subscribe